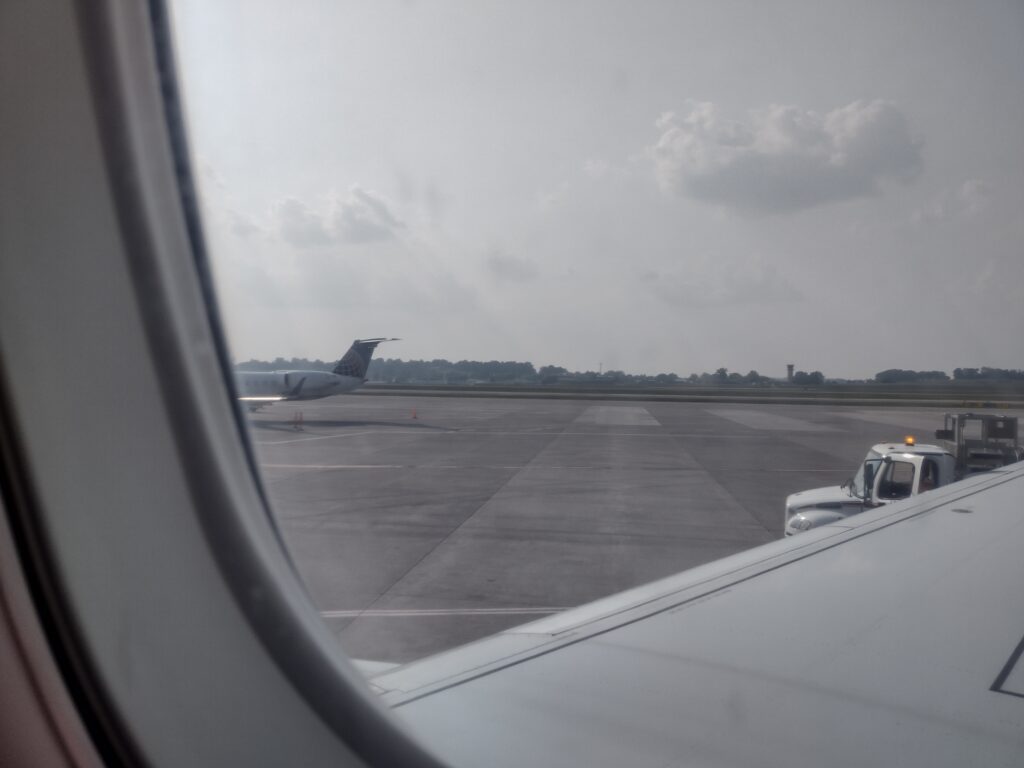 Whirlwind work trip alert!
Went to Lenoir City, TN through the lovely Knoxville Airport. Funnily enough the airport, like the Burlington, VT airport, has rocking chairs throughout for your leisure.
Got lucky with this travel booking because while American Airlines is not where I have the fancy schmancy flight status, it apparently shares points with Alaska Airlines where I do have fancy schmancy flight status. Might be able to keep it after all.
One thing Tennessee has going for it I suppose is that it's no less hot than Dallas. Okay maybe high 80s instead of low 90s but big whoop when hovering at these numbers. Portland me would have cared but Texas me does not.
One more serious good thing is that I went to Pho 99 and had delicious pho noodle soup. A great find. Speaking of food and beverage we've recently discovered the Starbucks Star Drink, which is their new kiwi-dragonfruit refresher. Very much a delicious thing.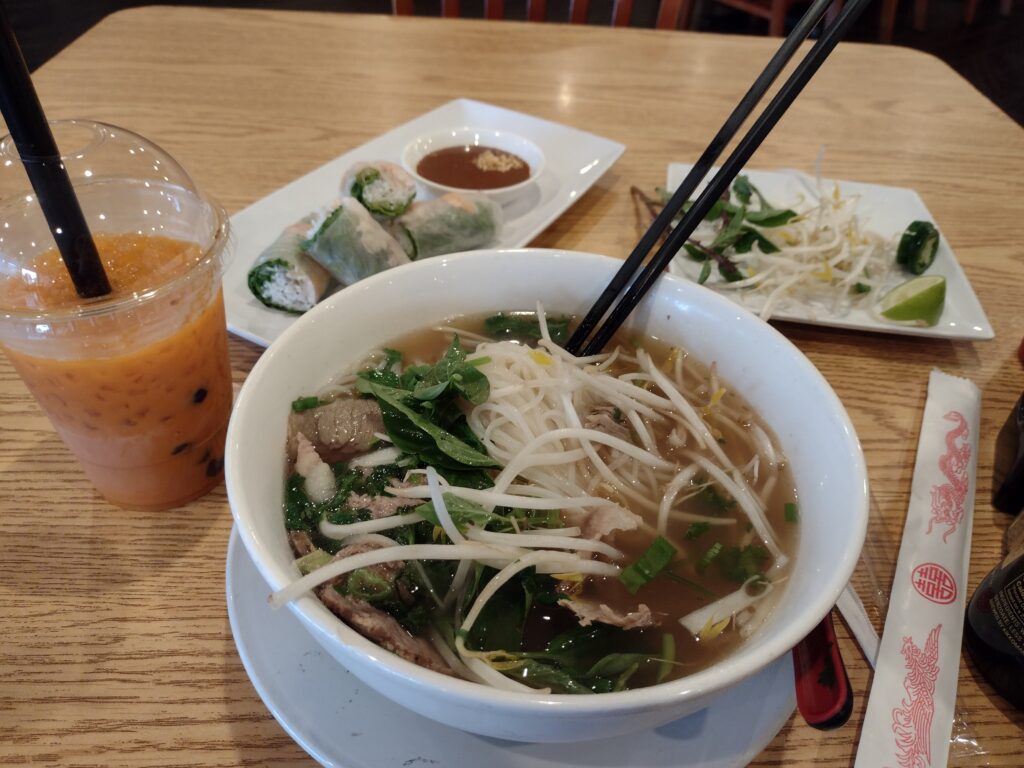 Just landed in DFW. Out of the skyway and on to the freeway.