Bevin was having trouble letting go of vacation, so we tried out a new BBQ place near work.
She chose the food and picked it up on the way home. Here's the side I got: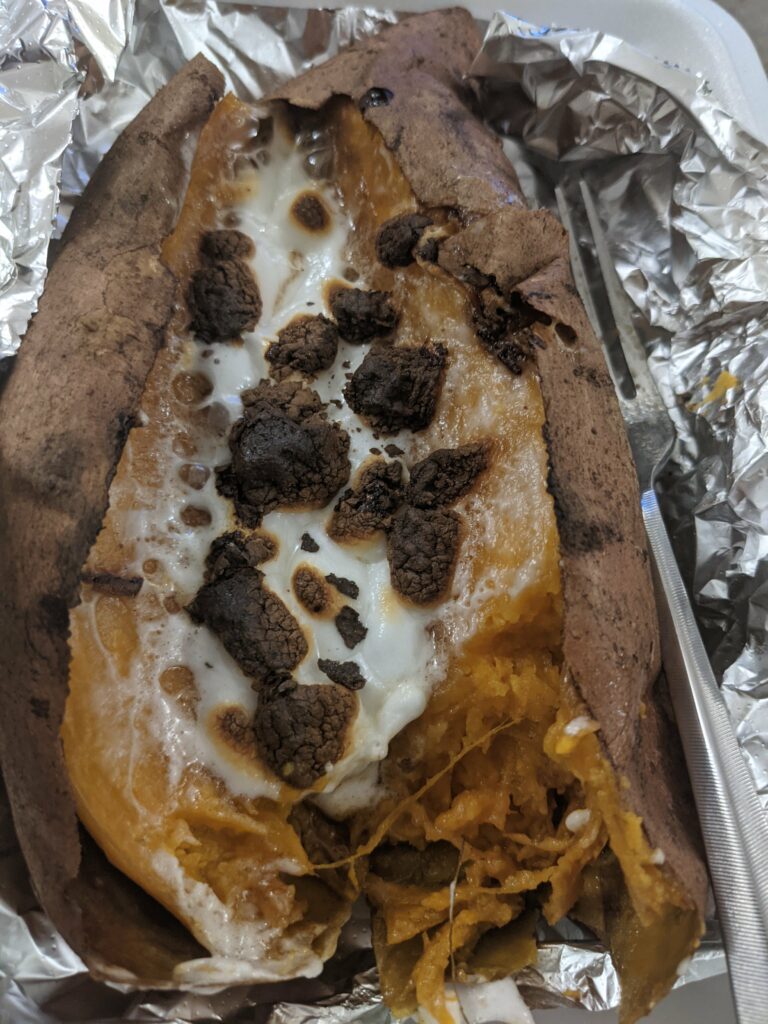 I didn't even know this was a THING. It may not be cruise level decadence, but I'll take it, and I'll probably go back!
Also the BBQ was tasty, but it's Texas so that's kind of a given.
Today I went to Costco and bought vegetables. Time to get back to eating normally. (I did get sweet potatoes though, so hmmm…)