This is what comes of letting Bevin put herself on email lists….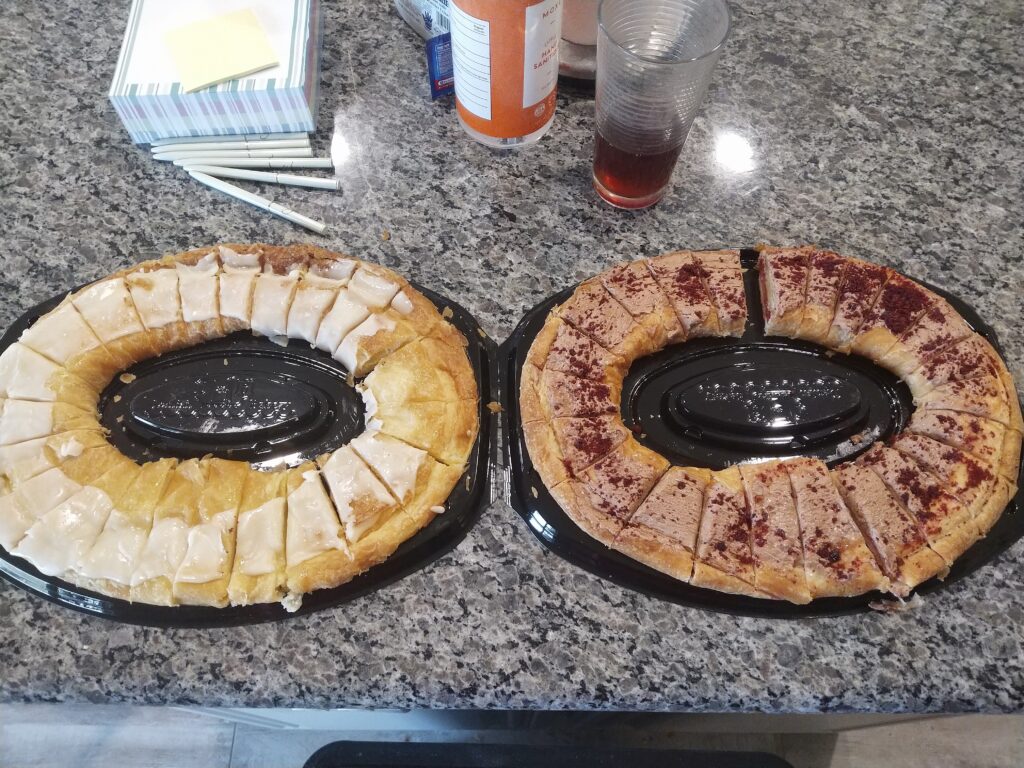 It's decidedly odd to have Kringle when it's not Christmas. Almost… wrong… but it tastes so good!
Bevin just couldn't help herself when she saw both Copenhagen (almond and cream cheese put together) AND the sweetheart (vanilla pudding and red velvet cake, with light chocolate frosting sprinkled with red velvet cake on top) at the same time…
And no, before you ask, the diet plan is not going well.
She's also baking 2 sourdoughs AND a pie. Good thing we have company over.