So of all the things about cruising we expected to blog about, urinals was NOT one of them.
However…
The hamster judges you.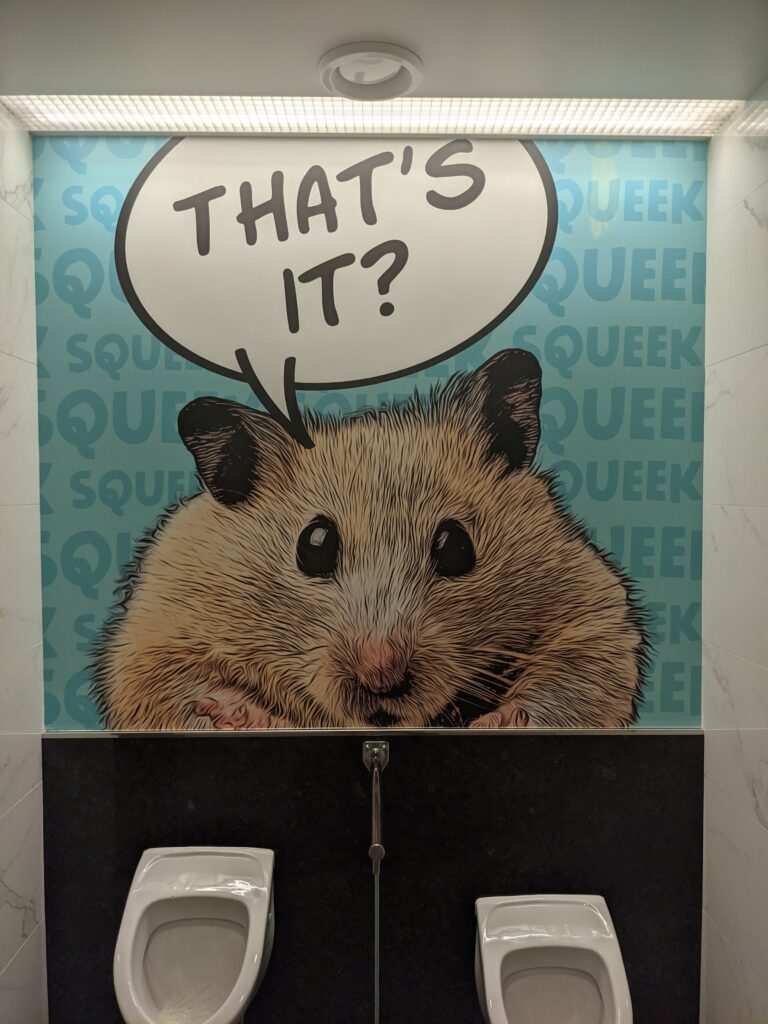 So, it turns out this is a bit of a theme. This lead to one of the strangest scavenger hunts ever…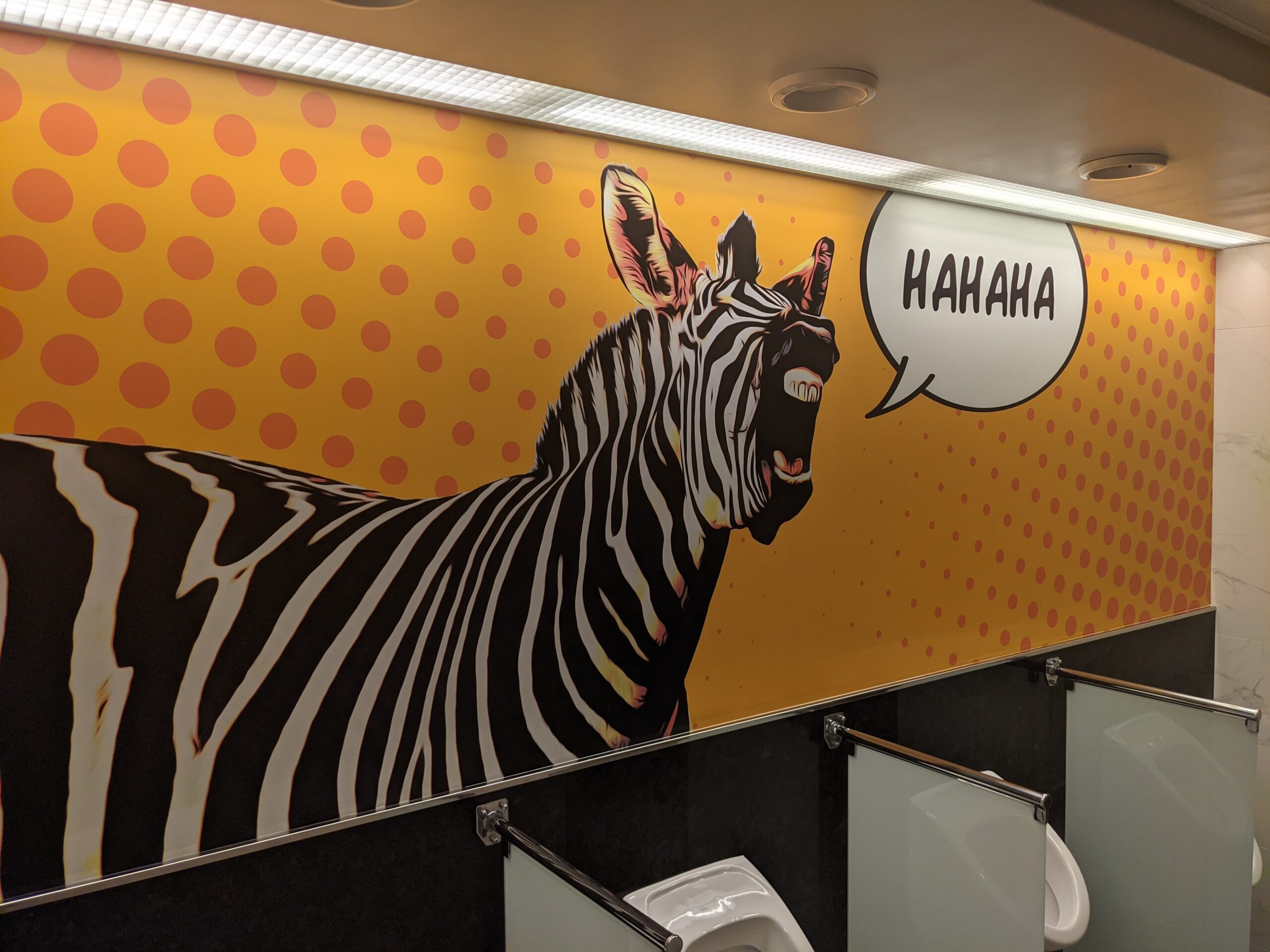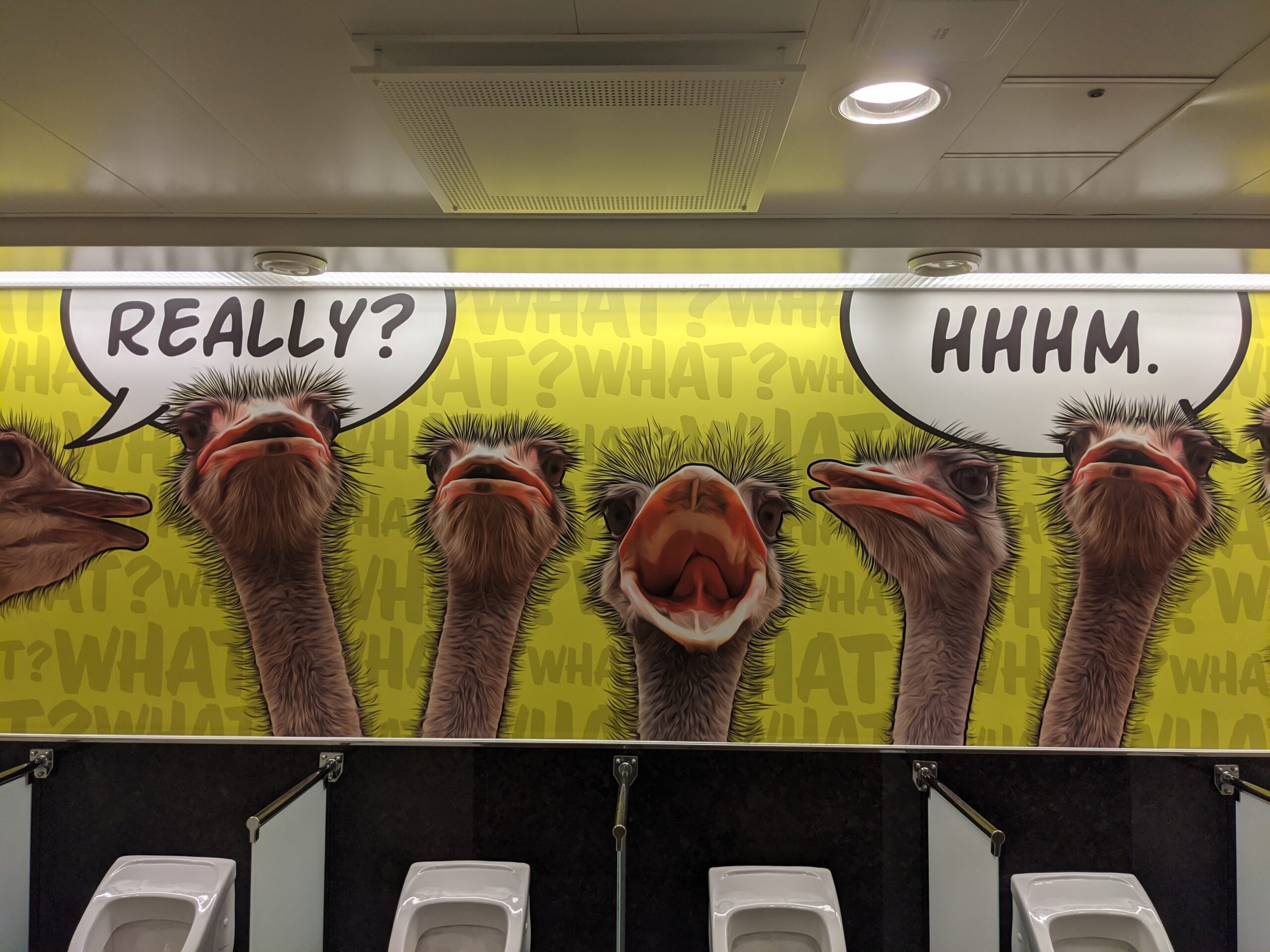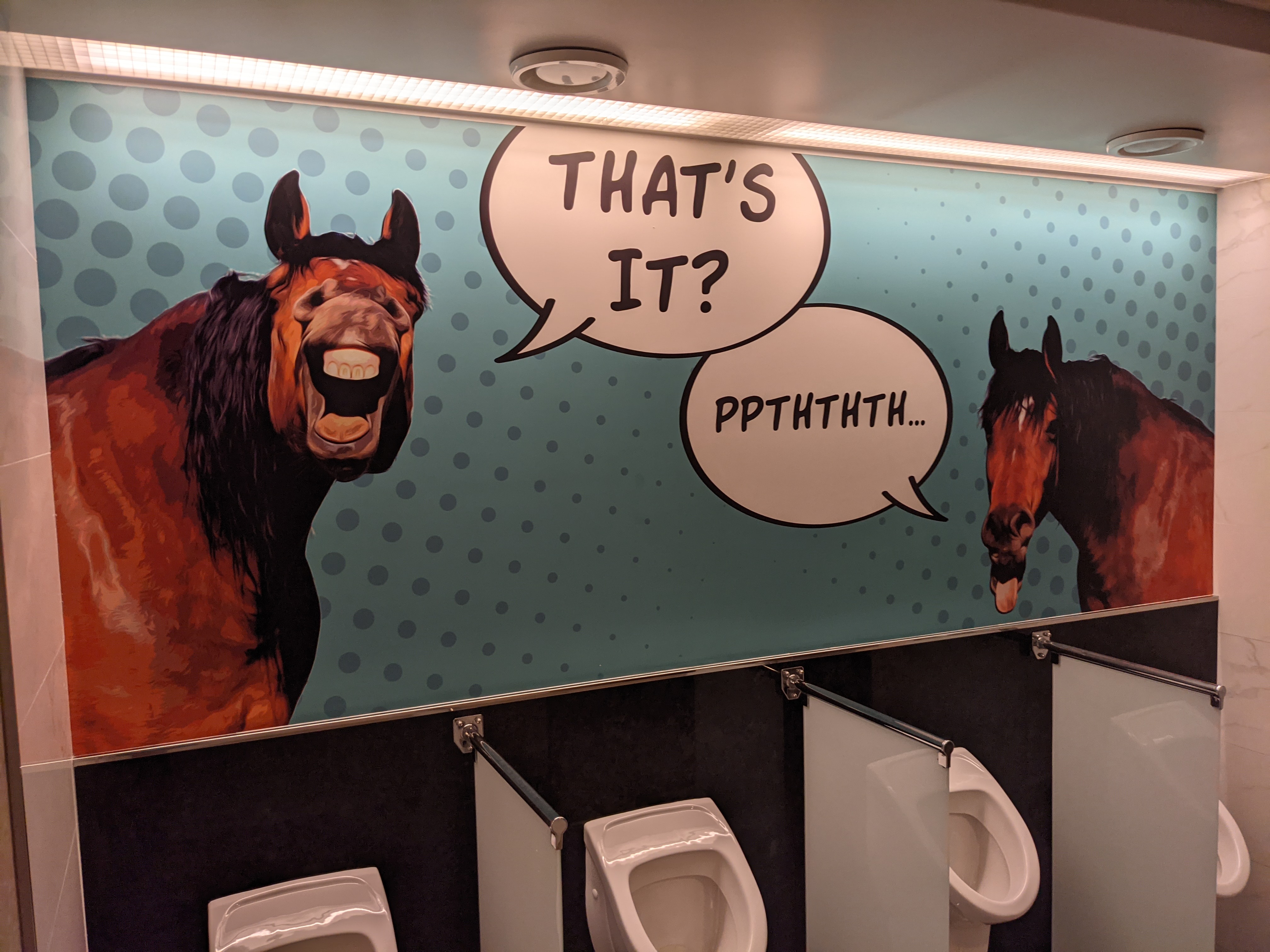 Turns out it's not just animals either…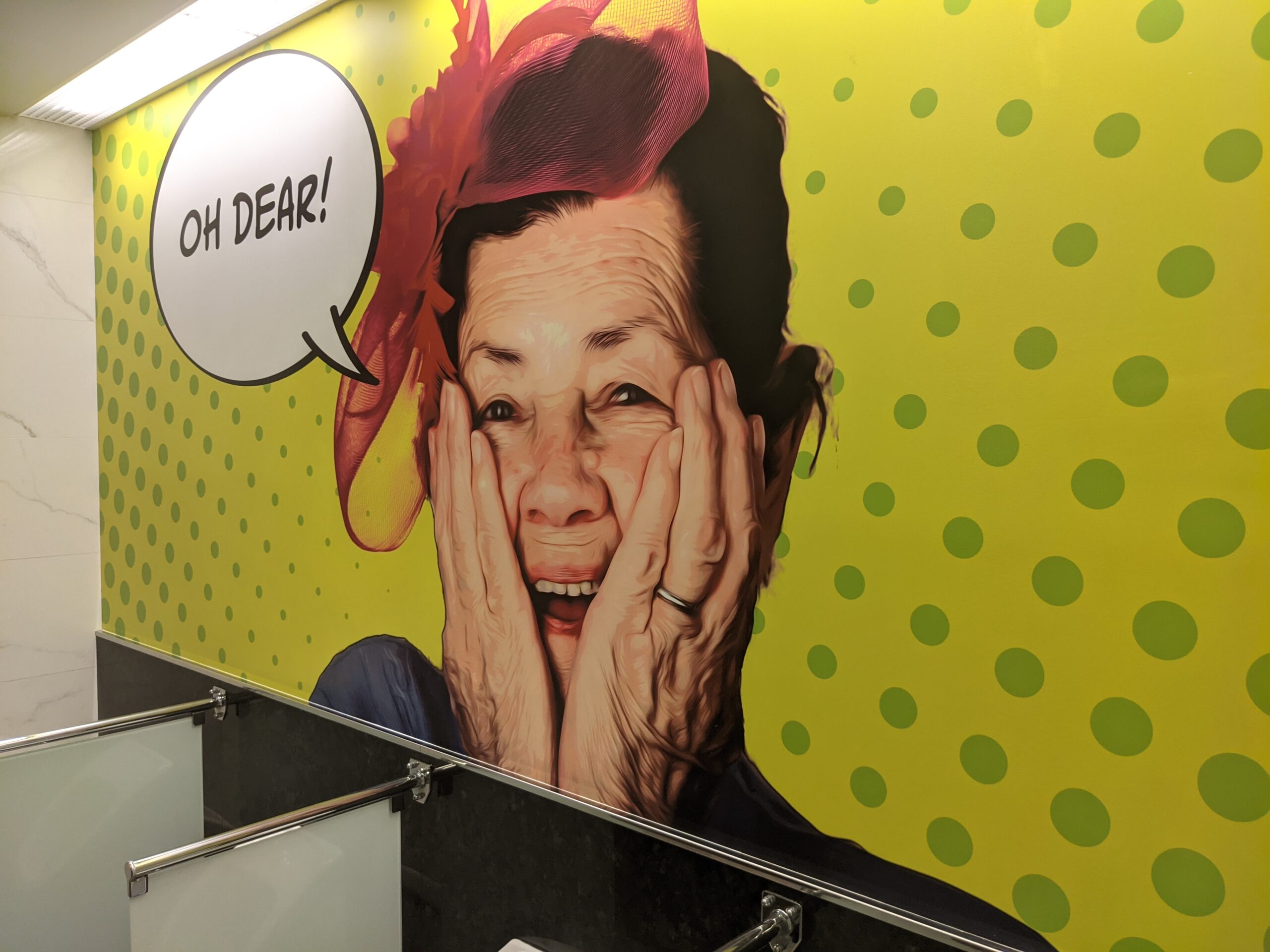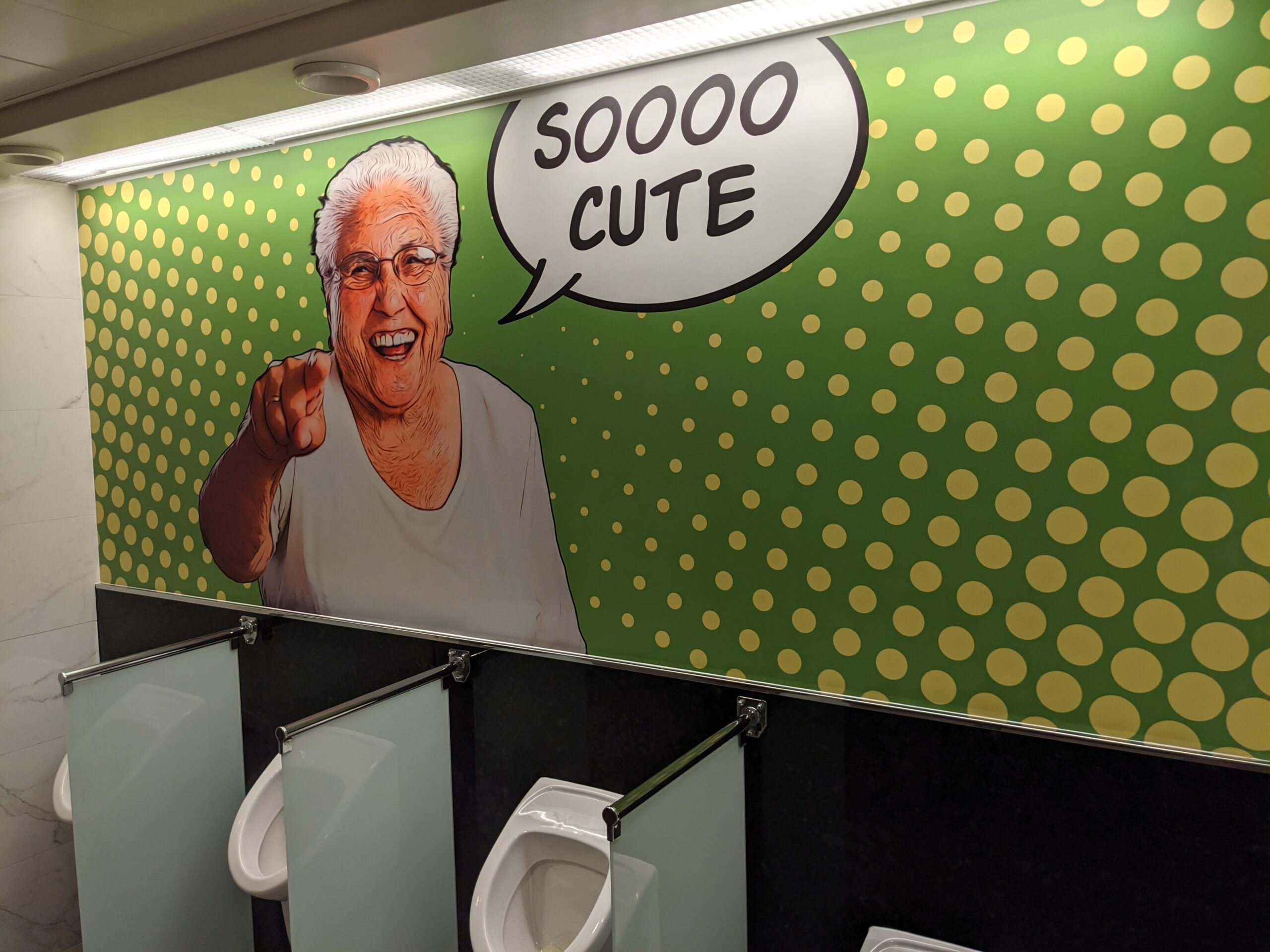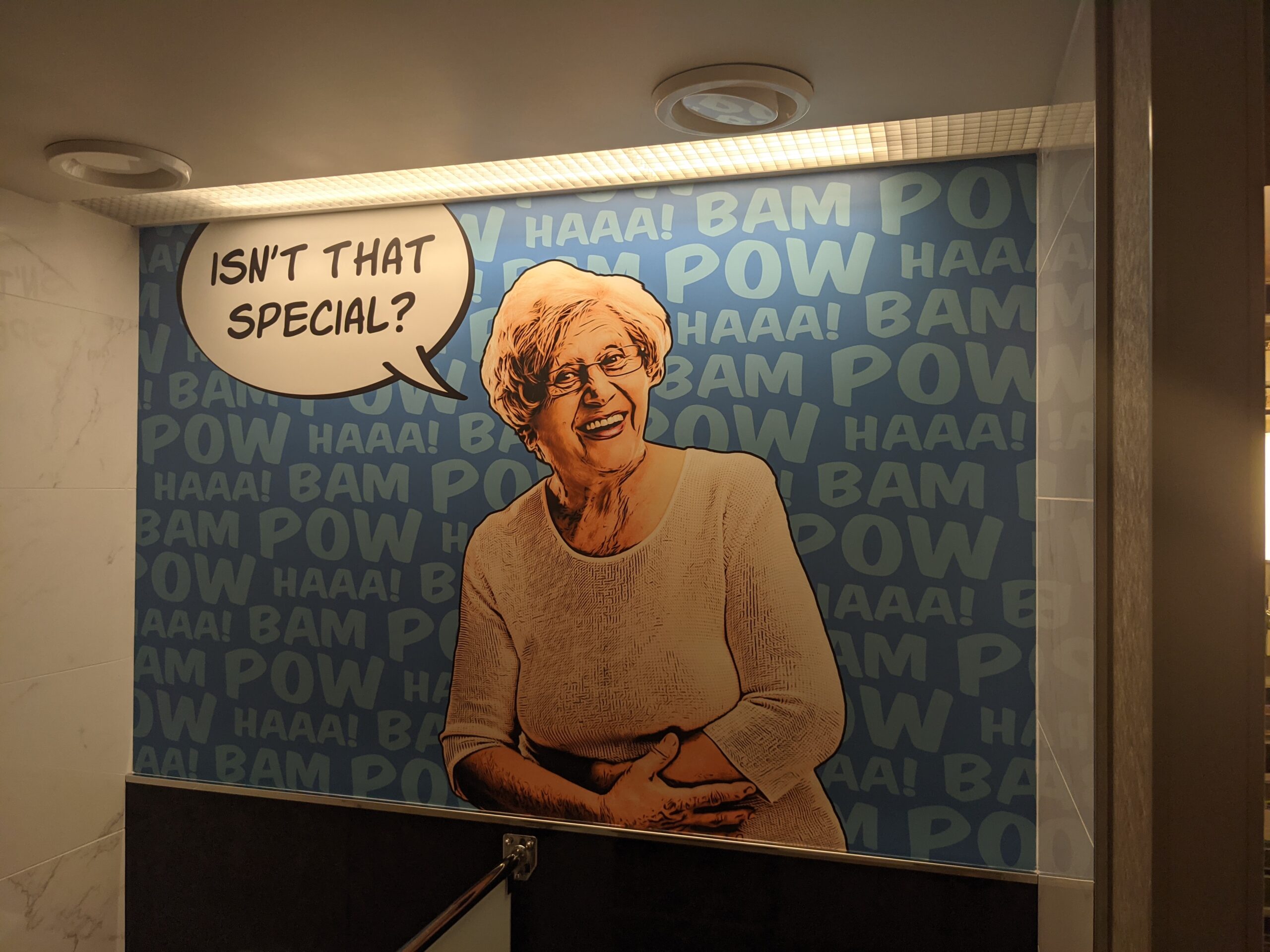 It was nice to find one wasn't overtly hurtful..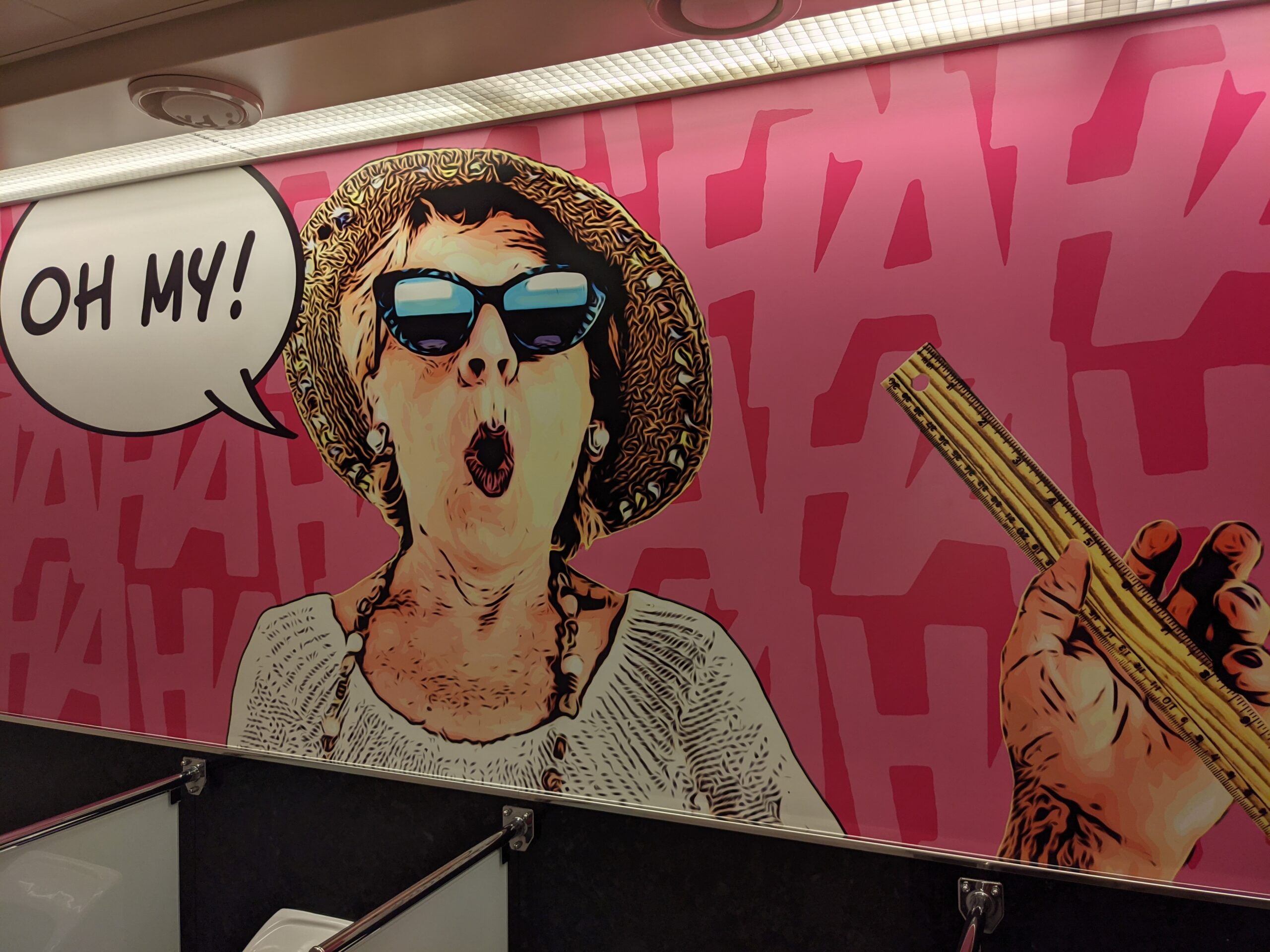 We actually actively avoided this one… Especially since everyone who used in failed to see the black blob as a dog on first look…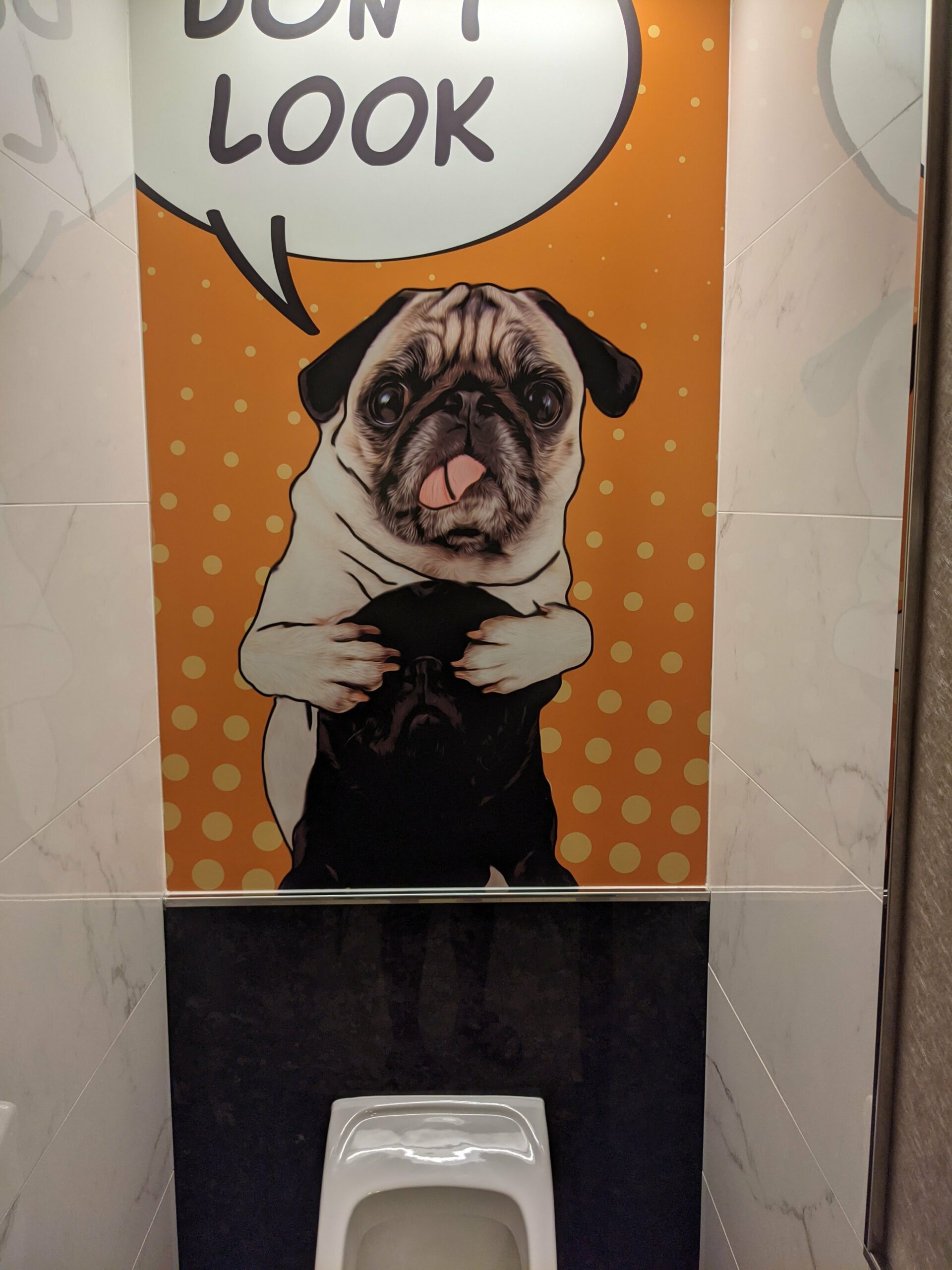 At the airport we found an entirely different sort of animals/bathrooms relationship.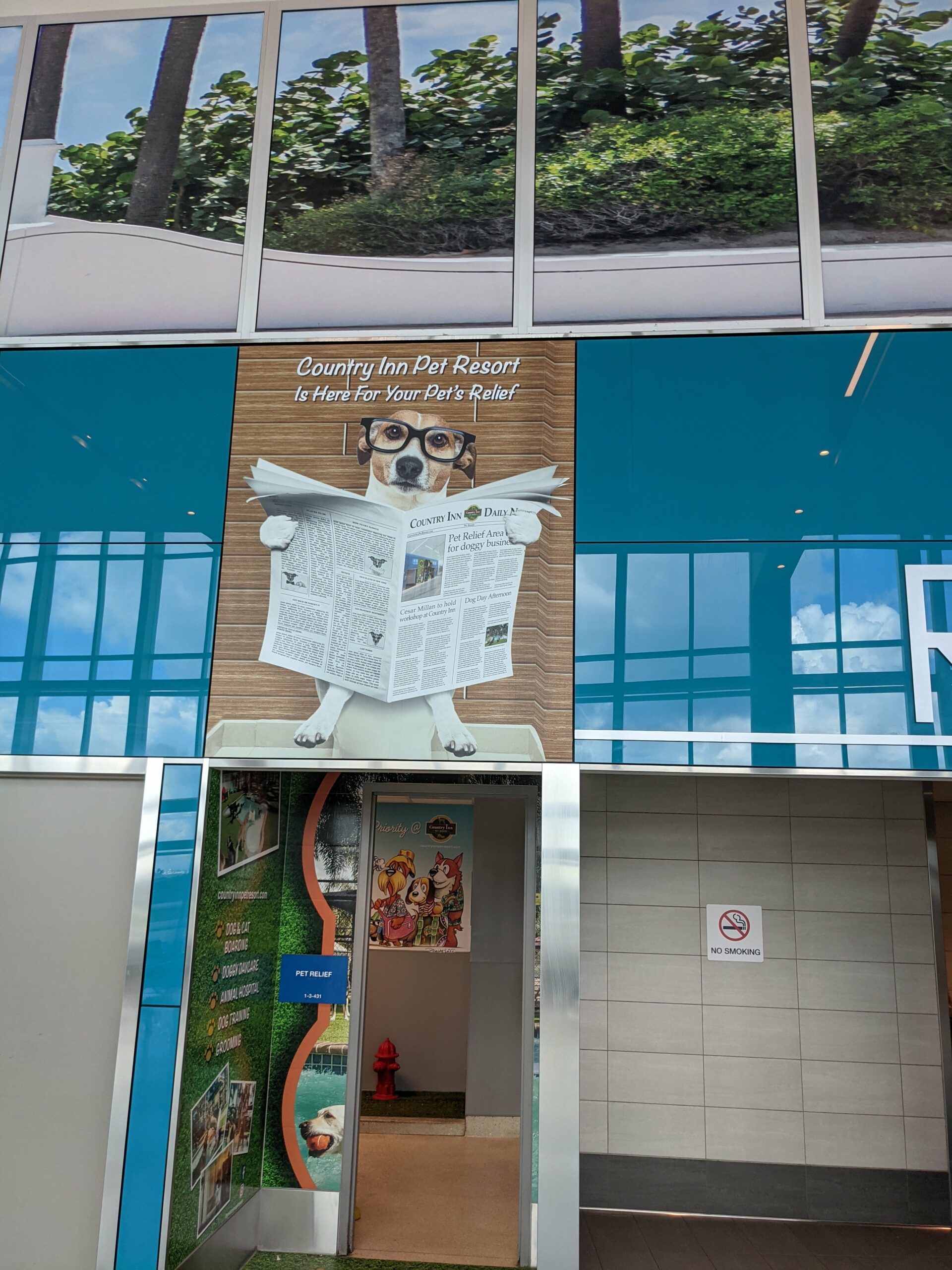 So there's your tour of the urinals of Symphony of the Sea. Betcha didn't see that coming.
Let's end this on a happier note. Towel animals!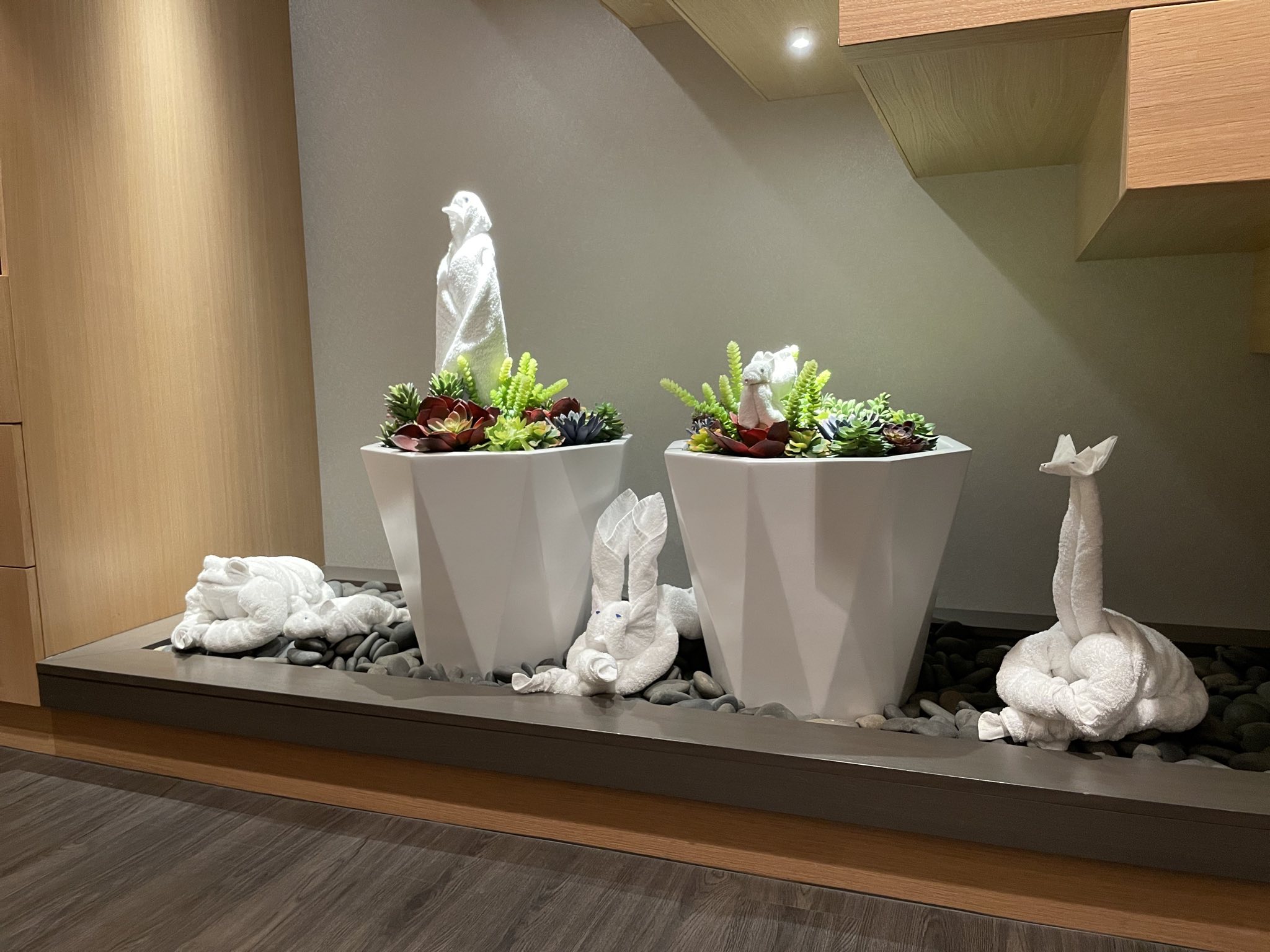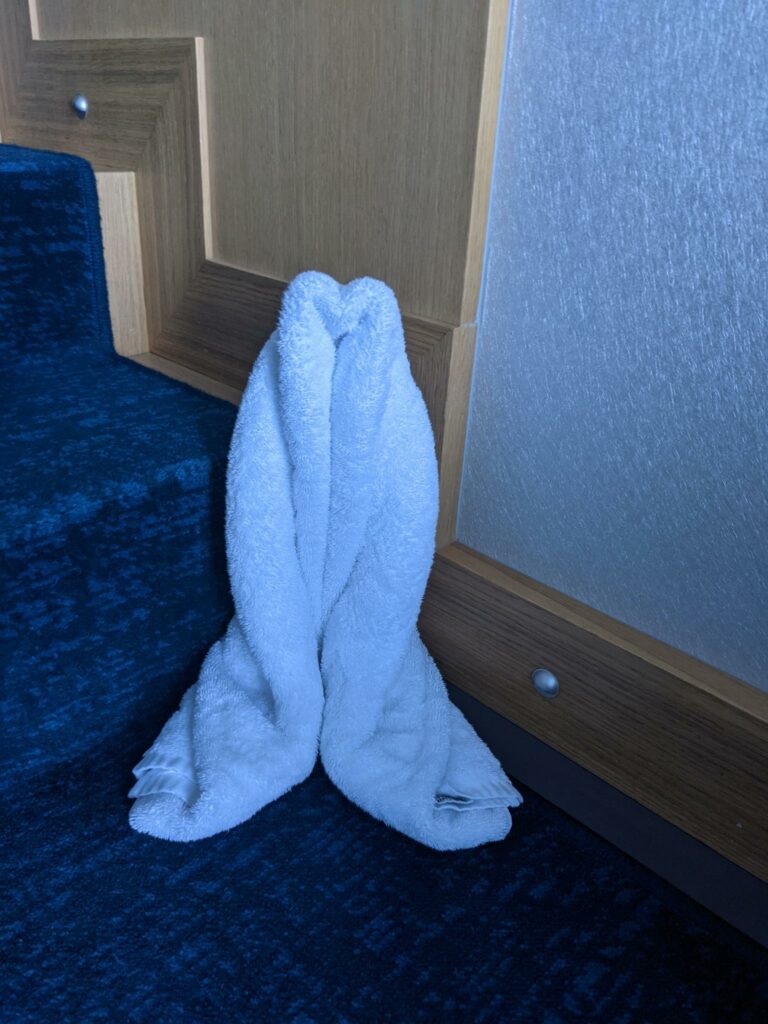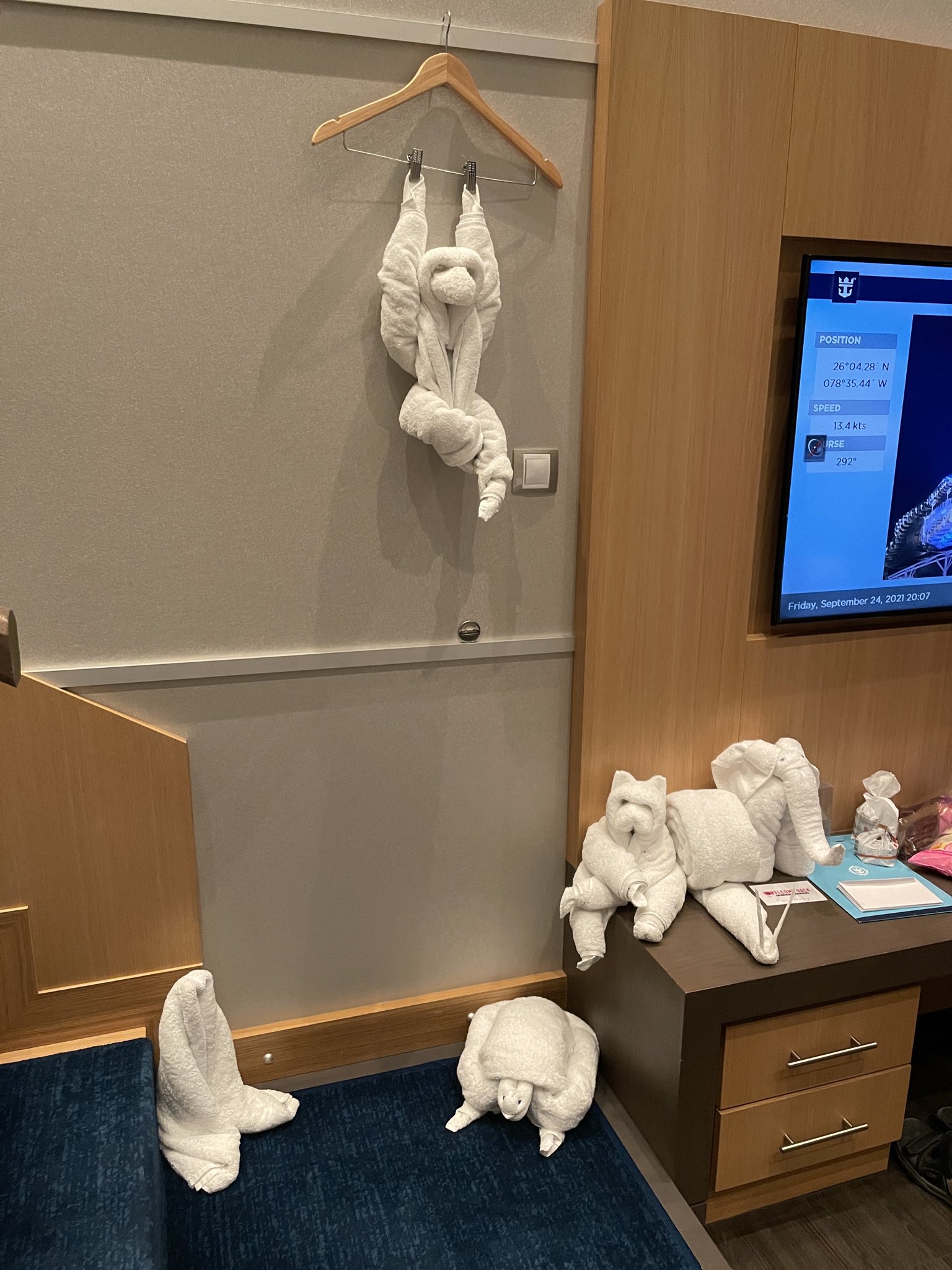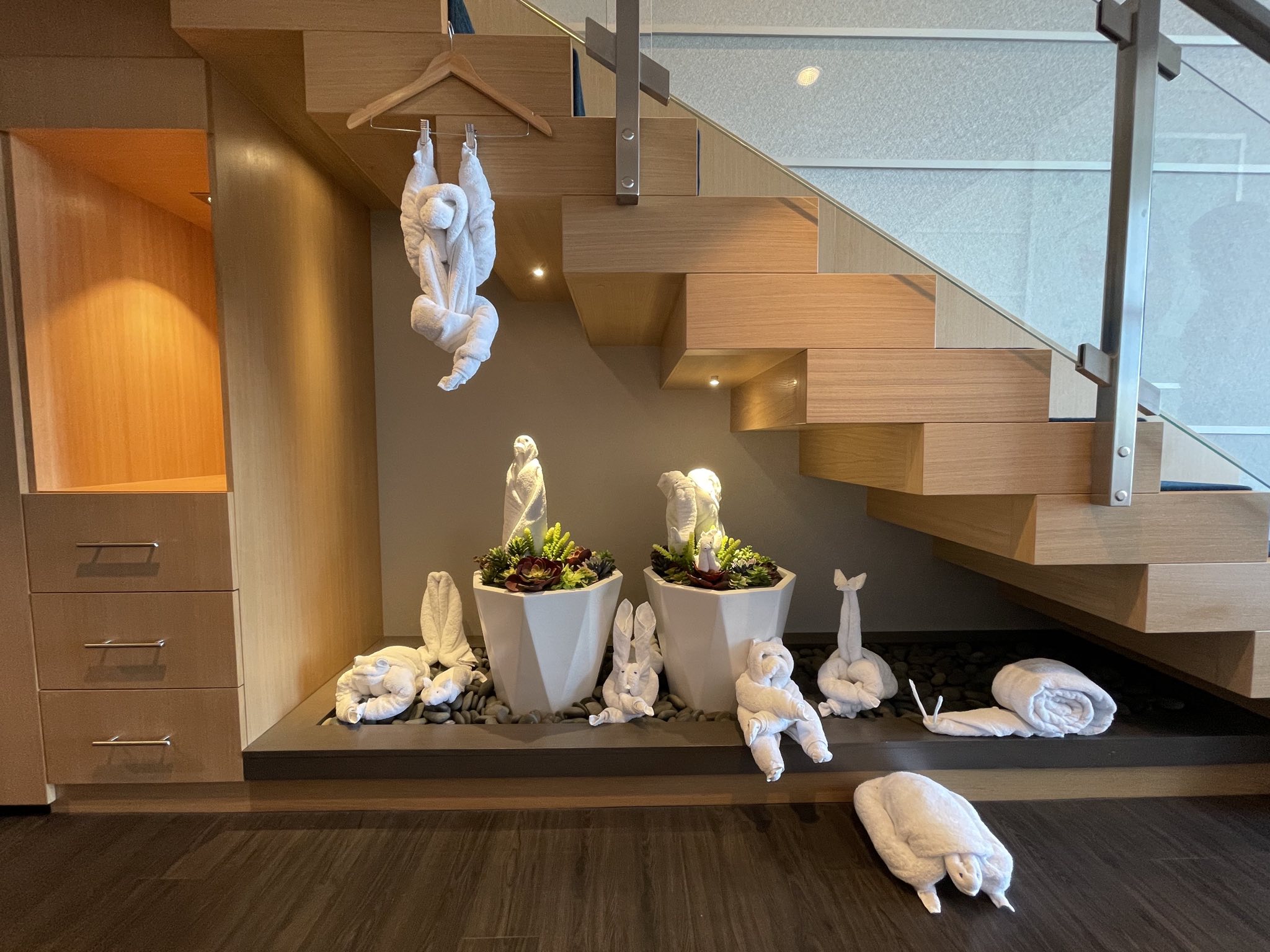 Still hanging out in the airport awaiting our flights, which are tragically late in the day due to cancelations several months ago as airlines re-planned their routes…