Yesterday we wandered around Kona, and then went to a Luau! So much delicious pork.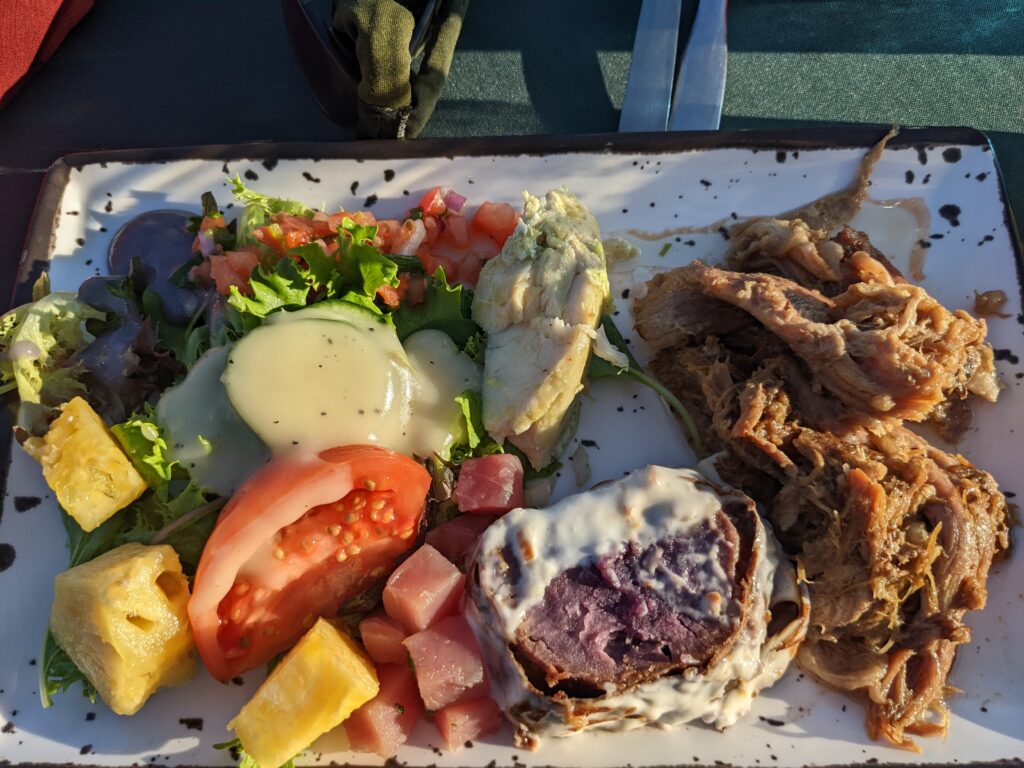 Kona is nice. It's a fairly small place, but lots of fun little shops, and some great views. There was a high surf advisory, so it was really fun to watch some actual big waves come crashing in.
Going to put the images behind the Continue Reading link, so click on through for pork!
But first, shopping!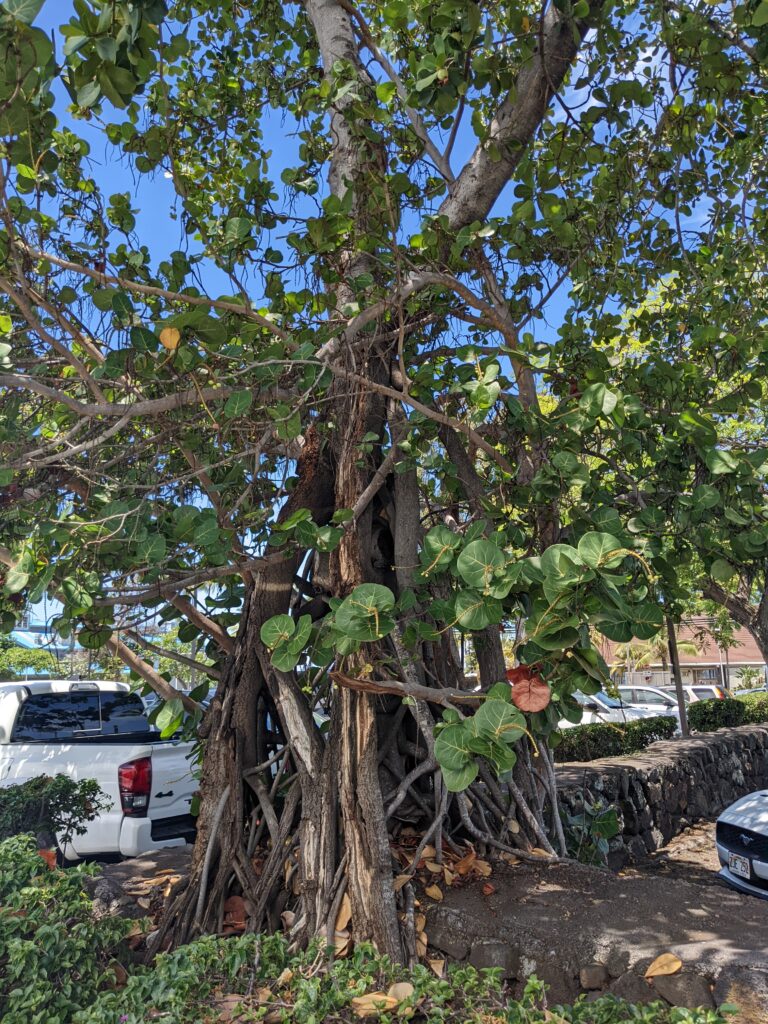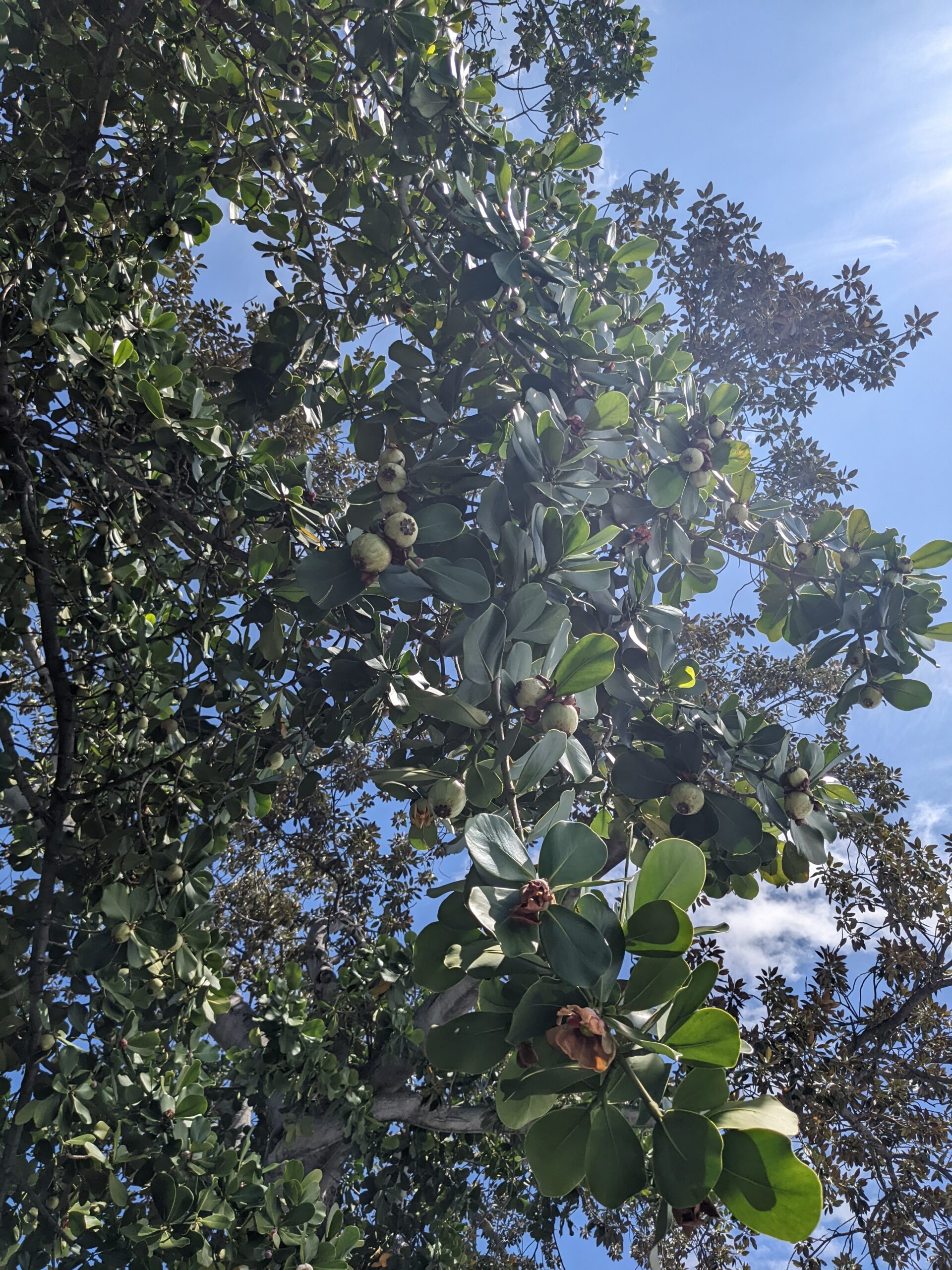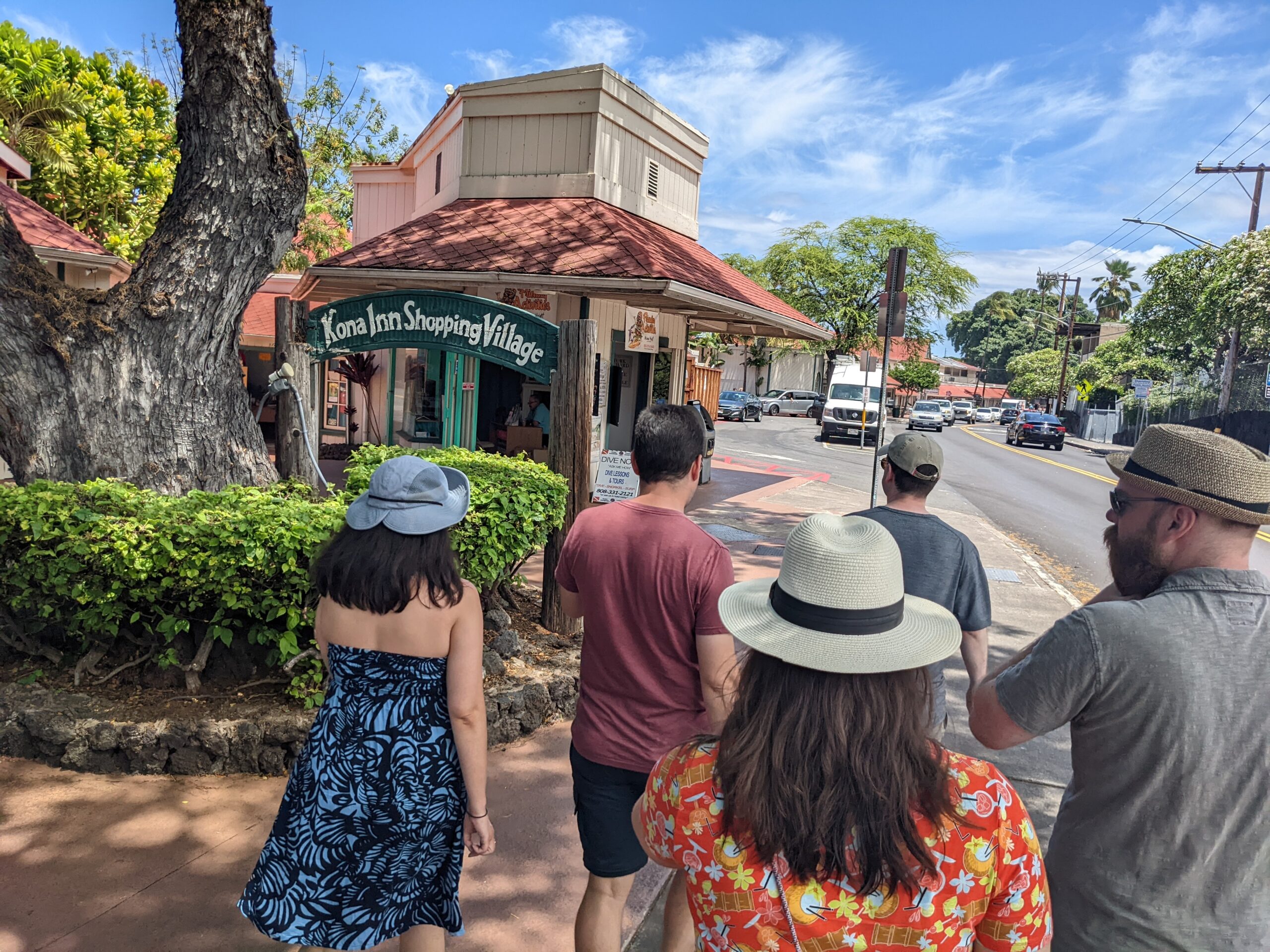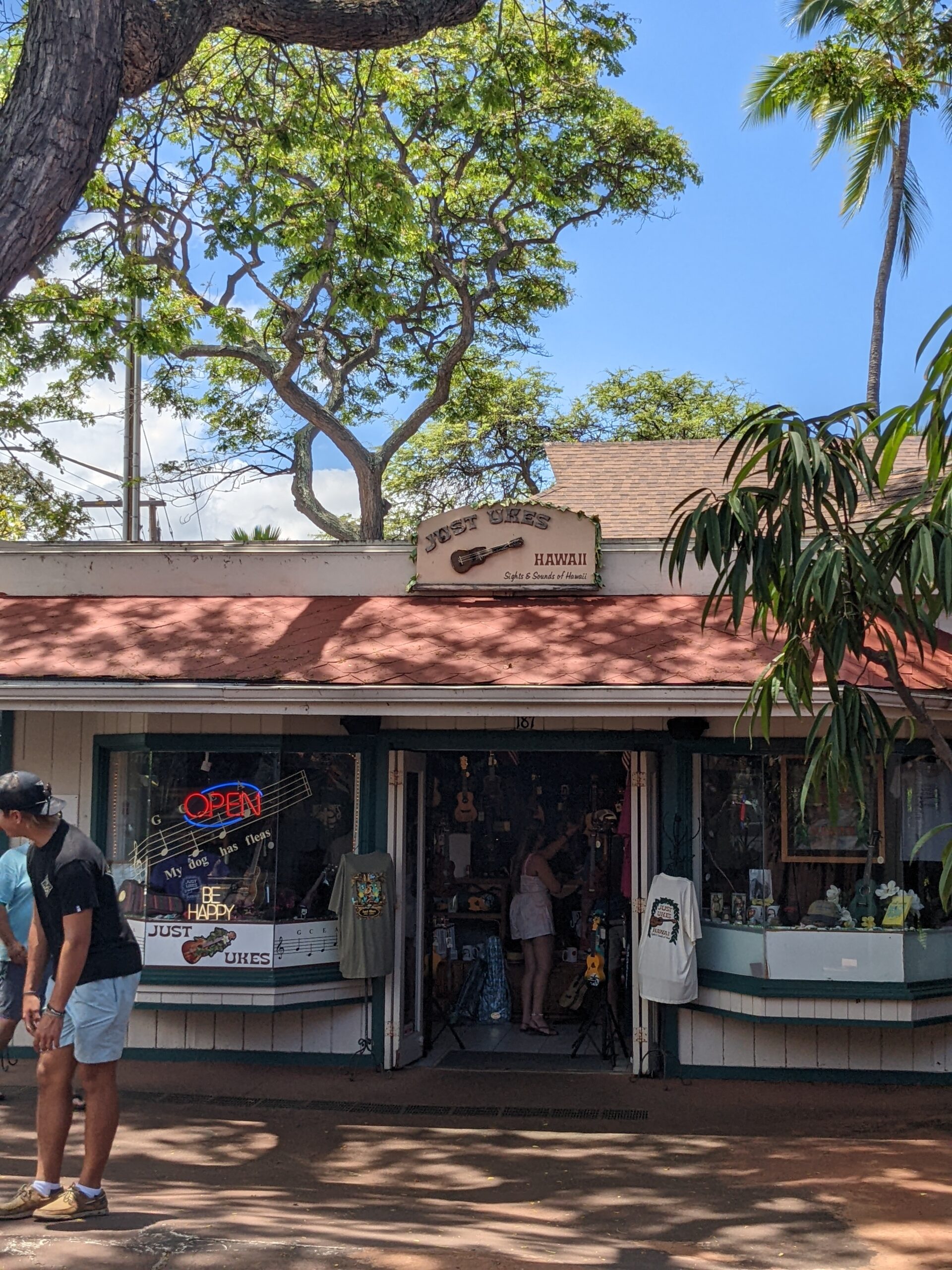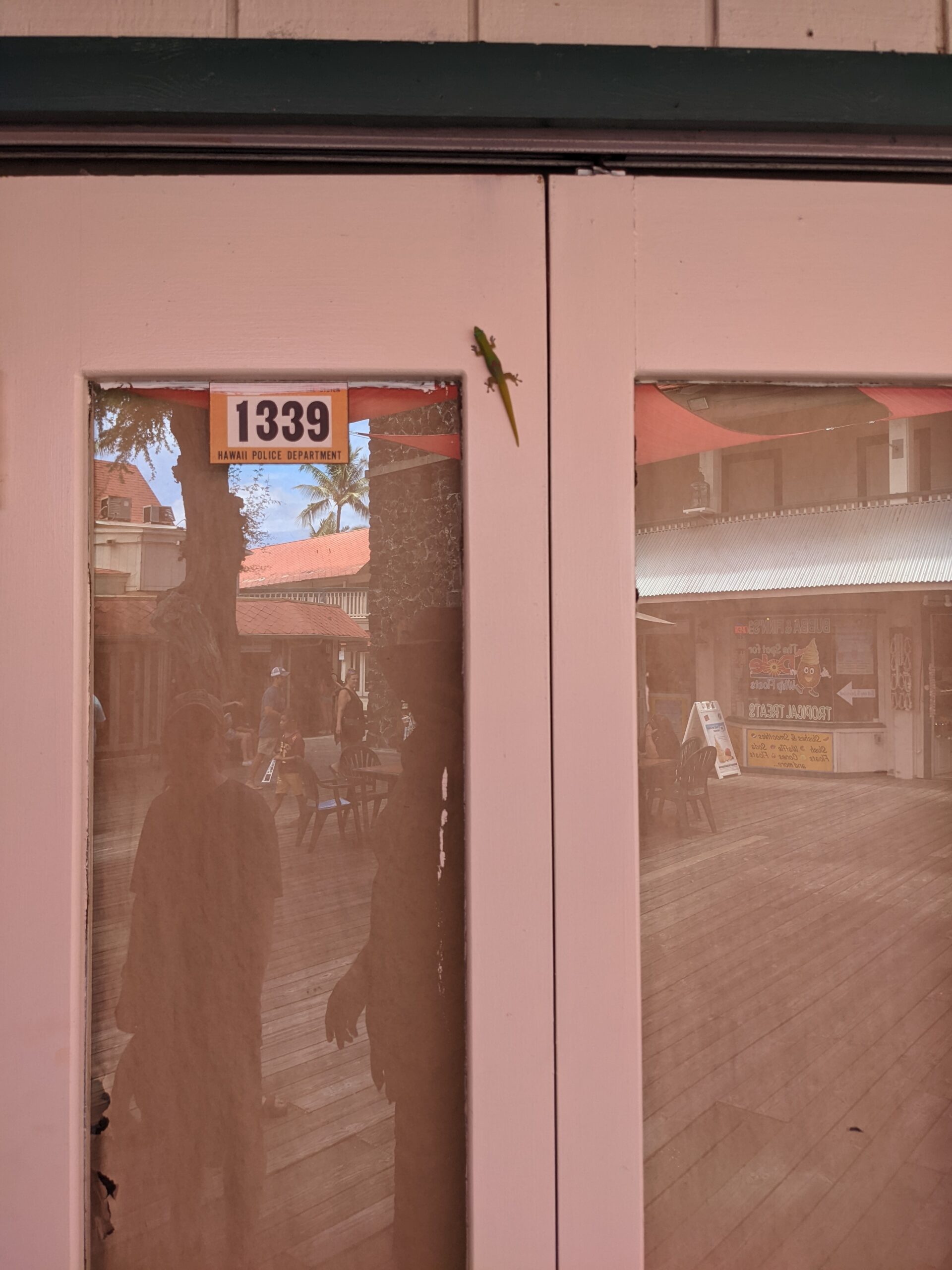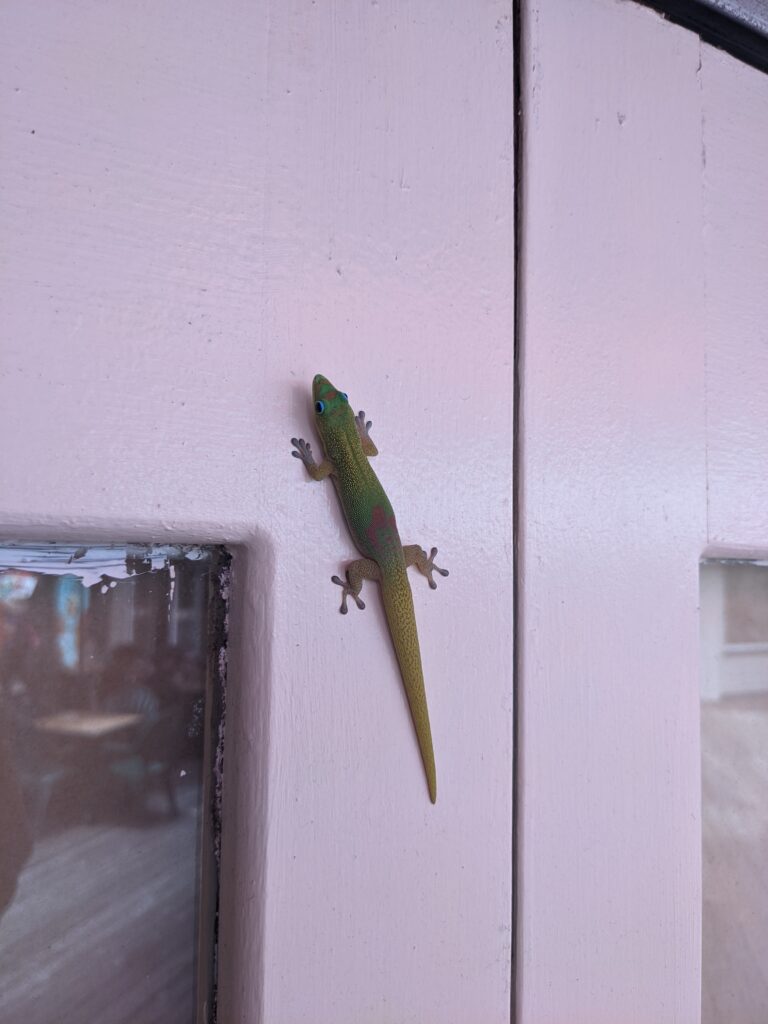 Stopped for lunch when we found a place with a good view and also Grog. Nobody had the Grog.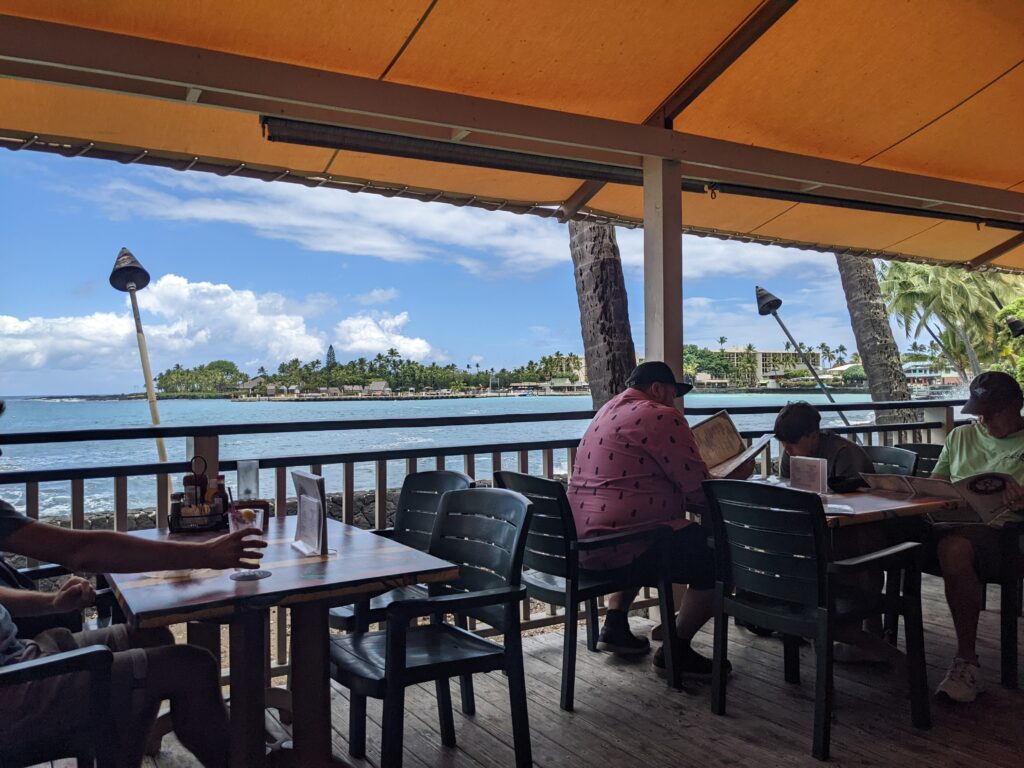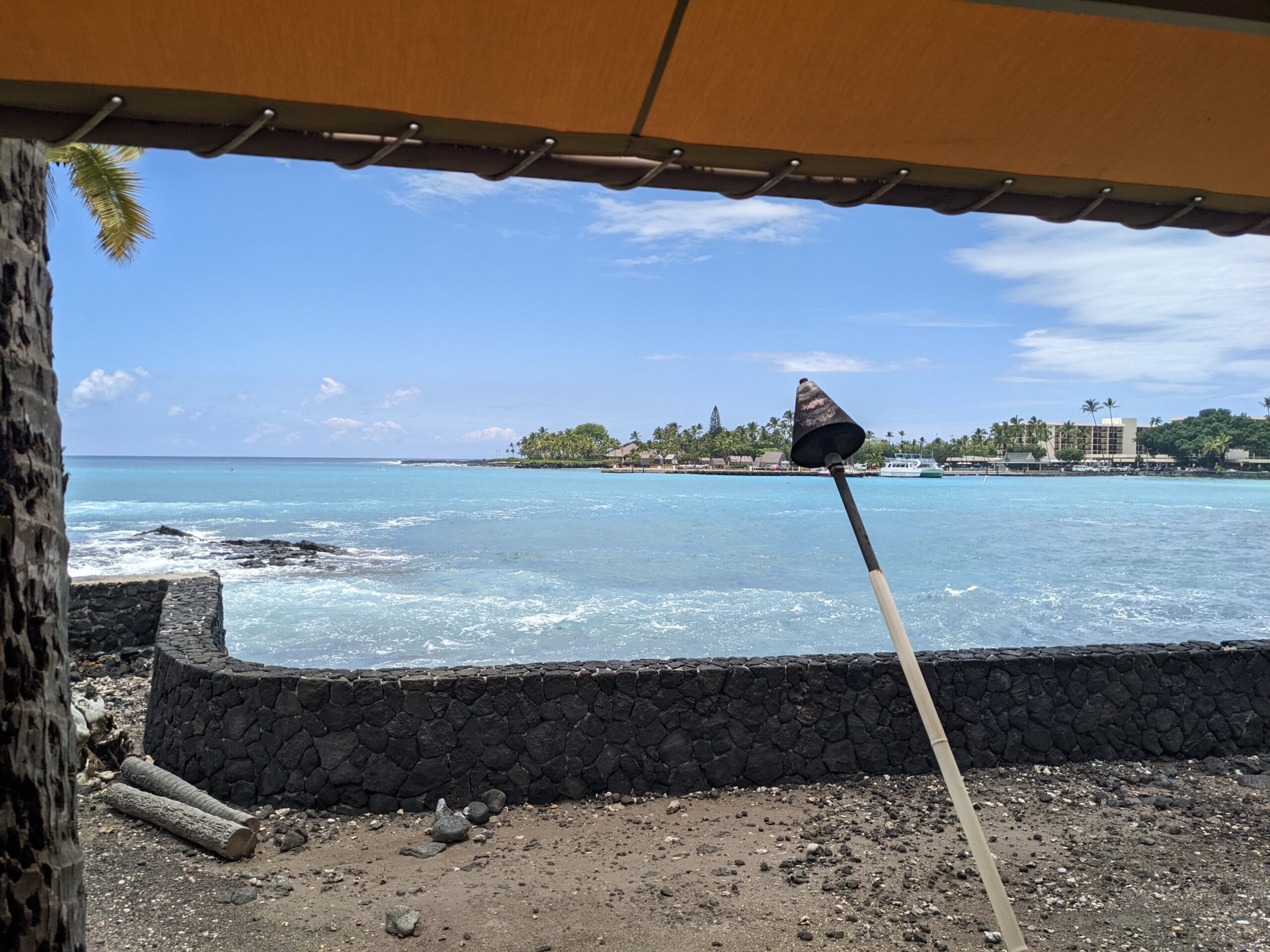 Julian's sandwich and Matt and Emily's tacos were the catch of the day: Spearfish. Initially confusing because we've seen people spearfishing right off our porch, so we assumed spearfish was a verb, not an adjective.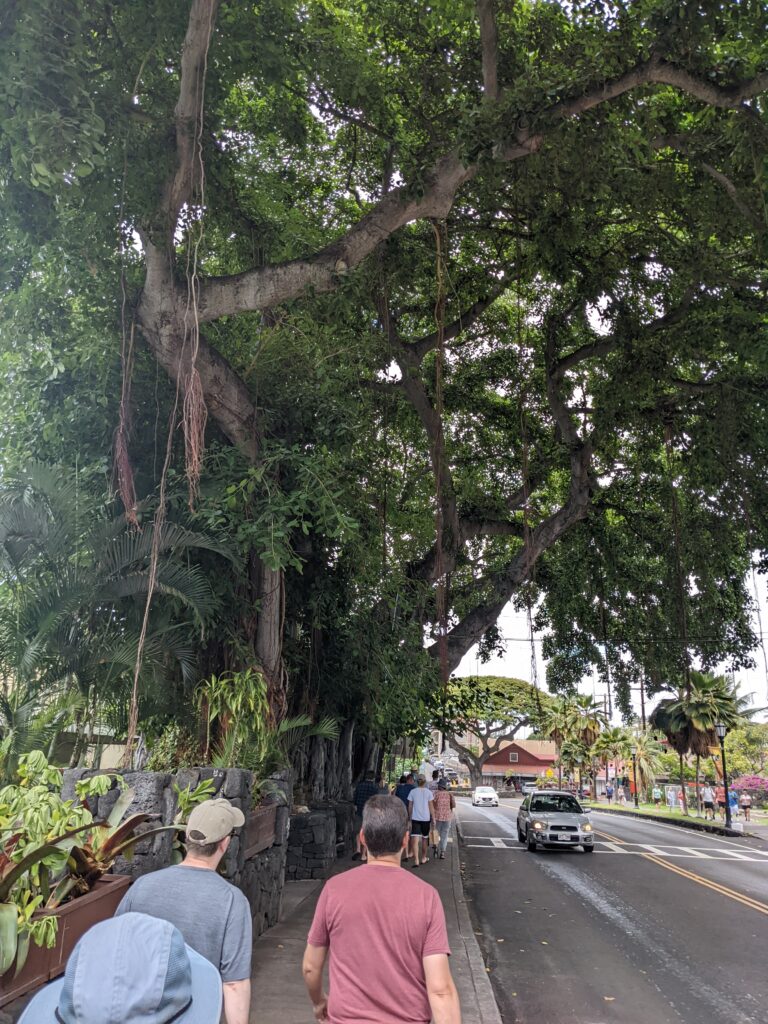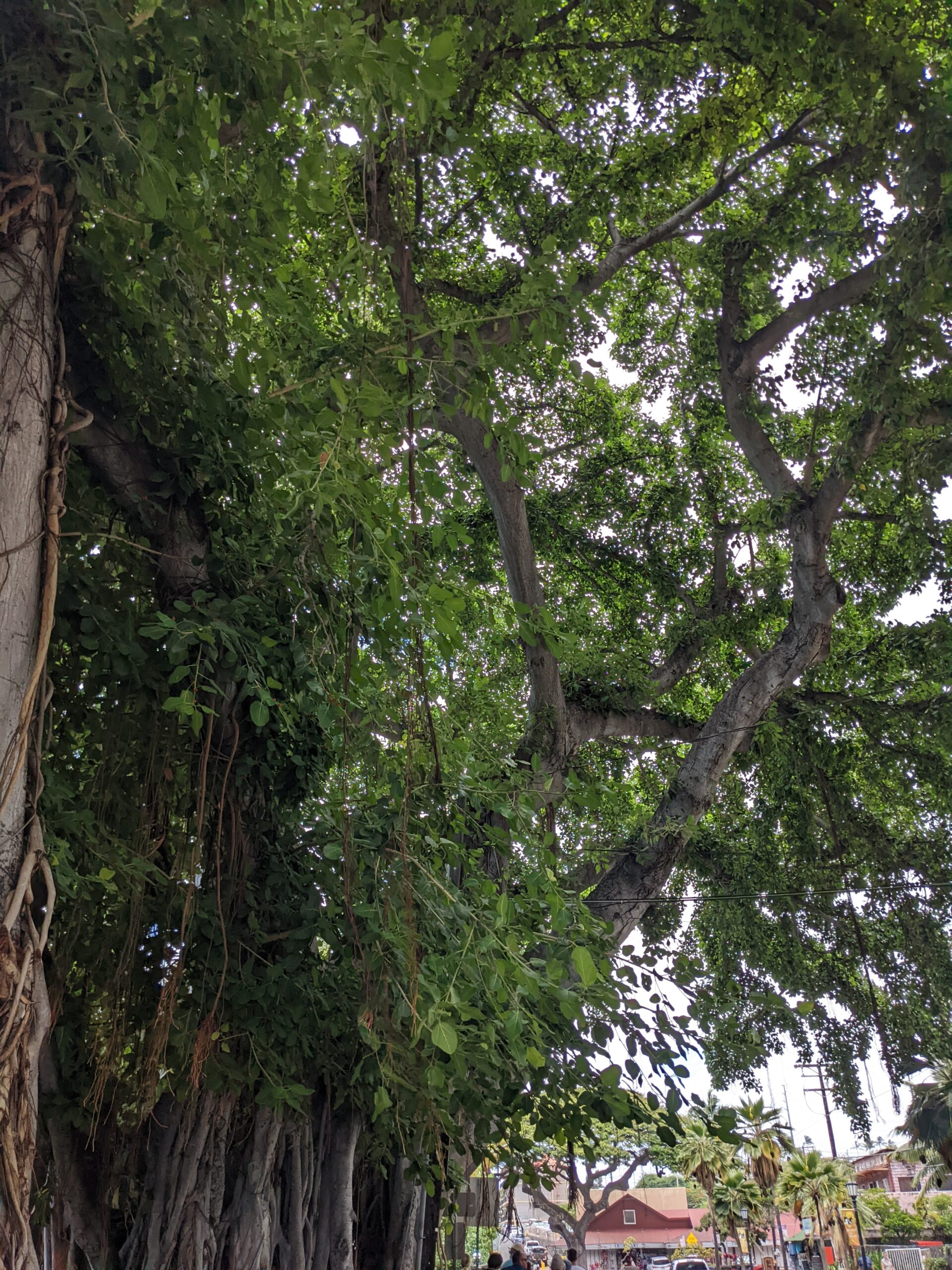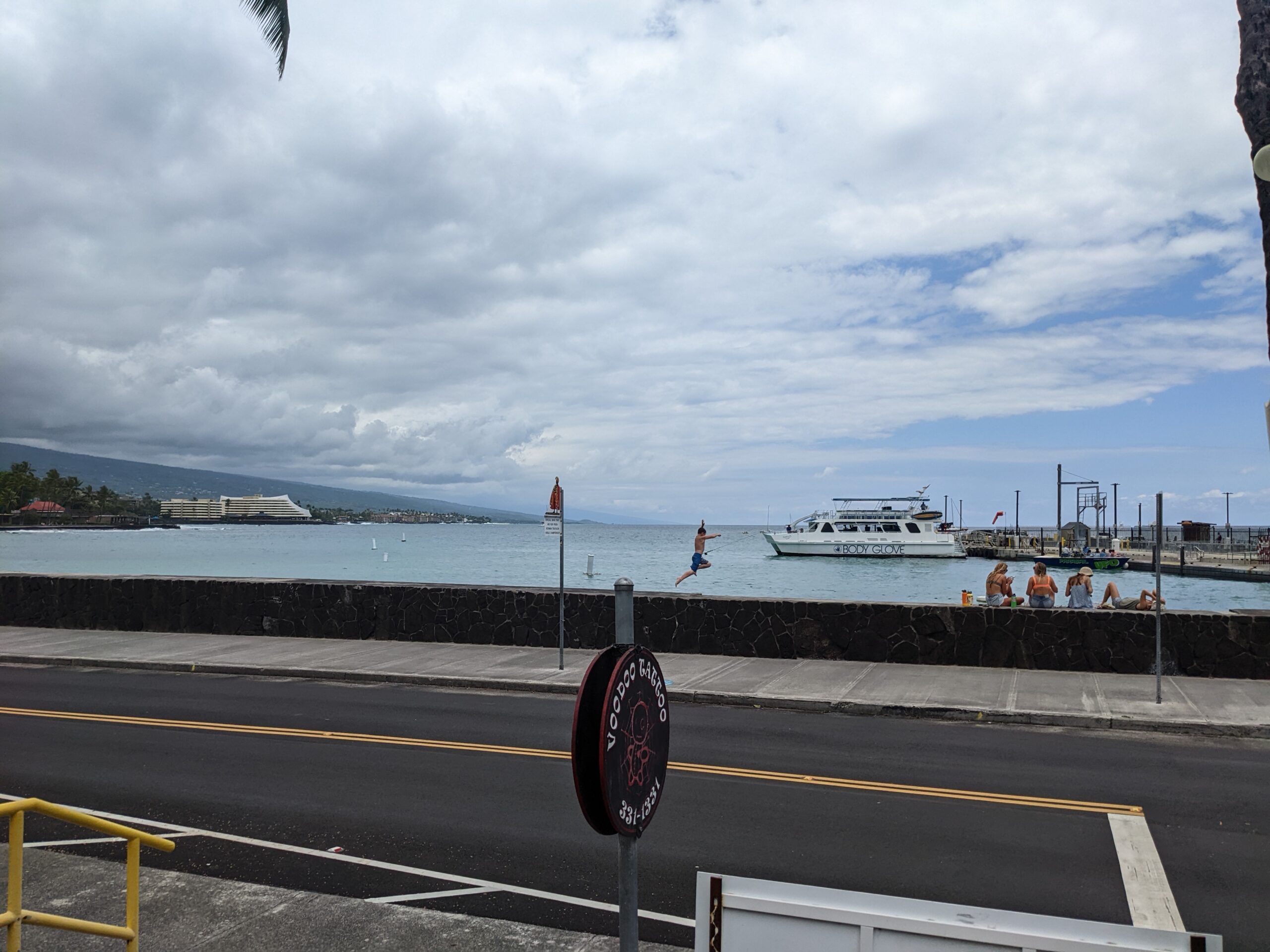 I wish I'd taken a video of the crashing waves. They were sending water up over the seawall onto the road. Fun day for waves!
Shopping concluded, we went back to the house to prepare, and departed for Luau!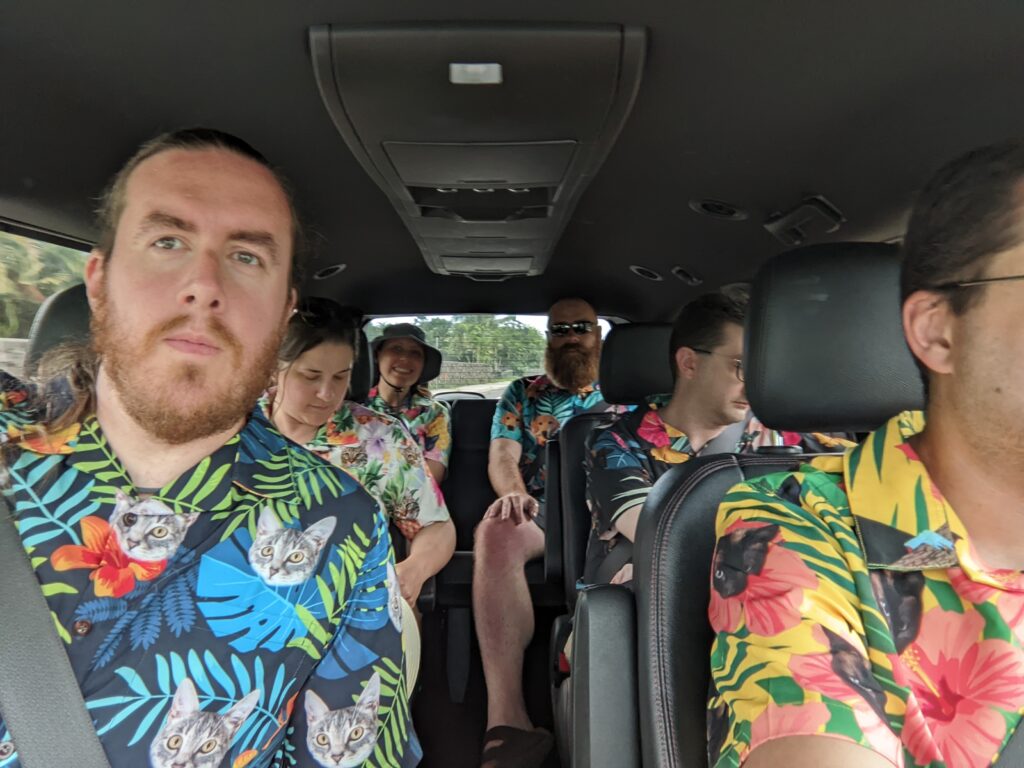 Luau surprise! Emily got us all matching hawaiian shirts, with pictures of our various pets.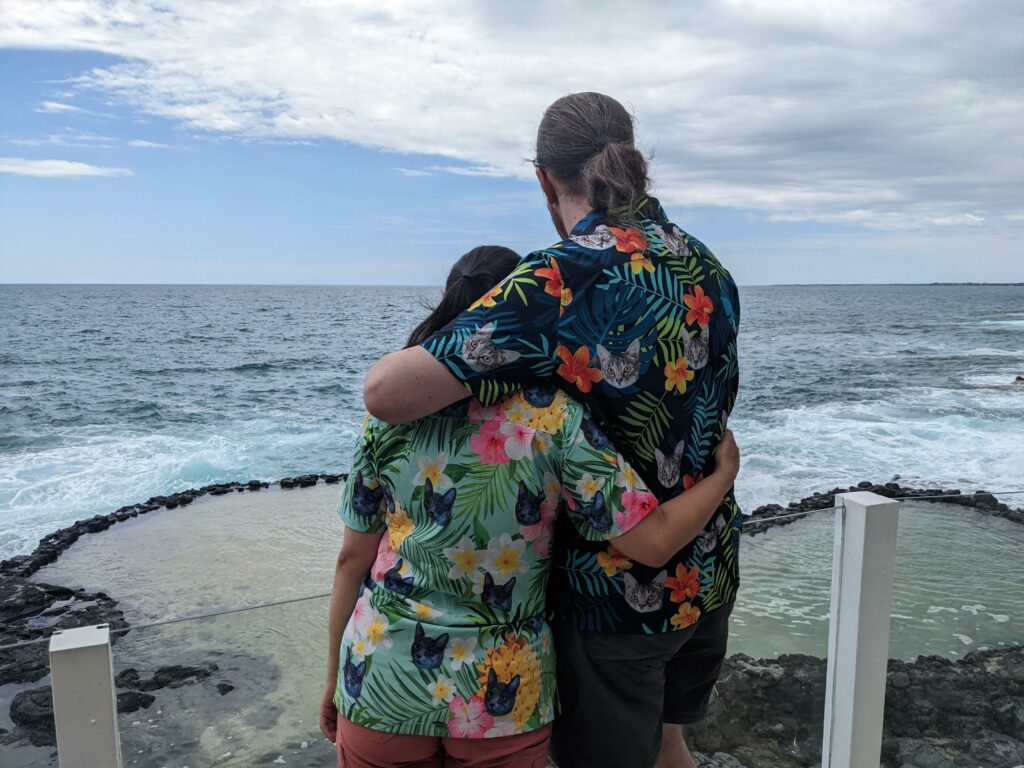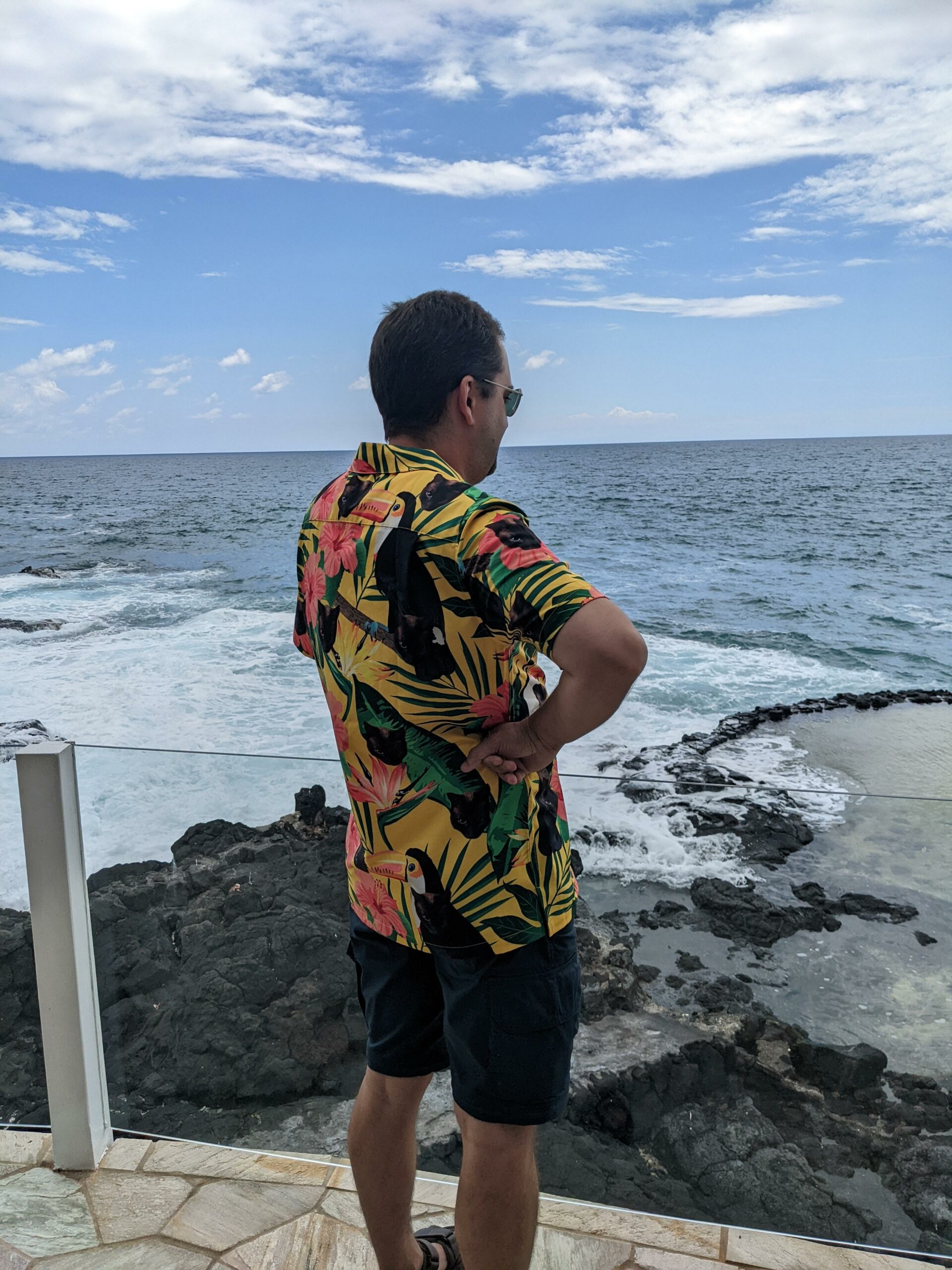 Couple of shots of the road on the way north to Waikōloa:
And we have arrived at the resort where the luau is! In fact, we're first in line to wait for our seats, which is blessedly in the shade! There's also a really nice color of Plumeria right next to us!
We have arrived! Being first in line paid off for good seating!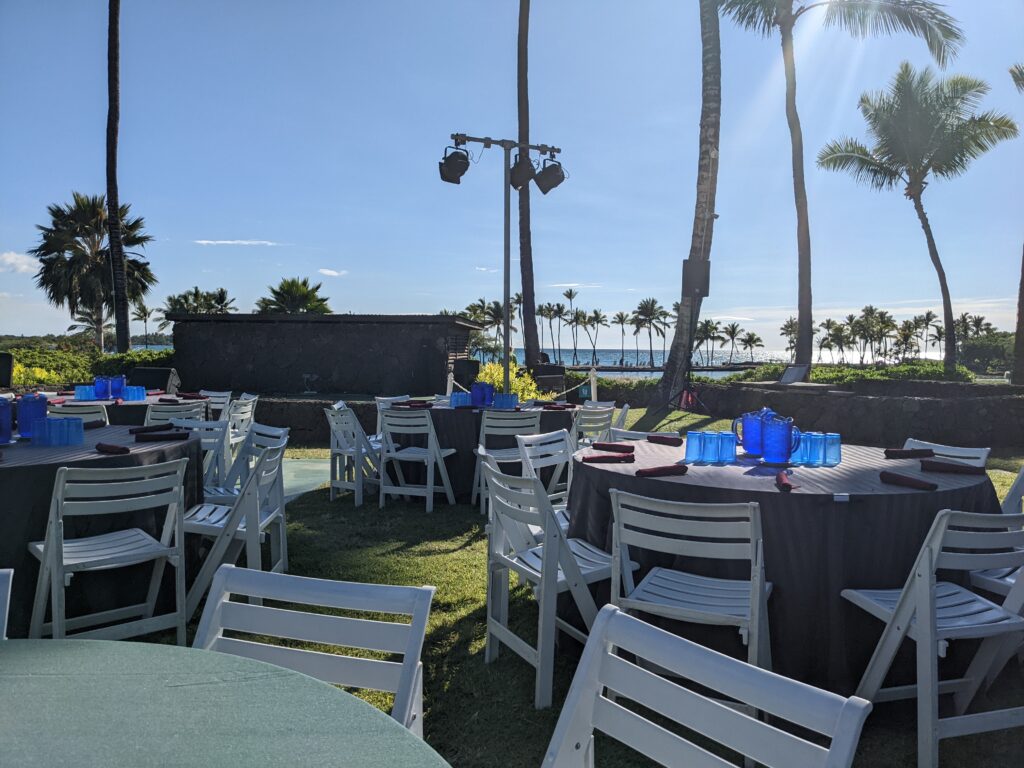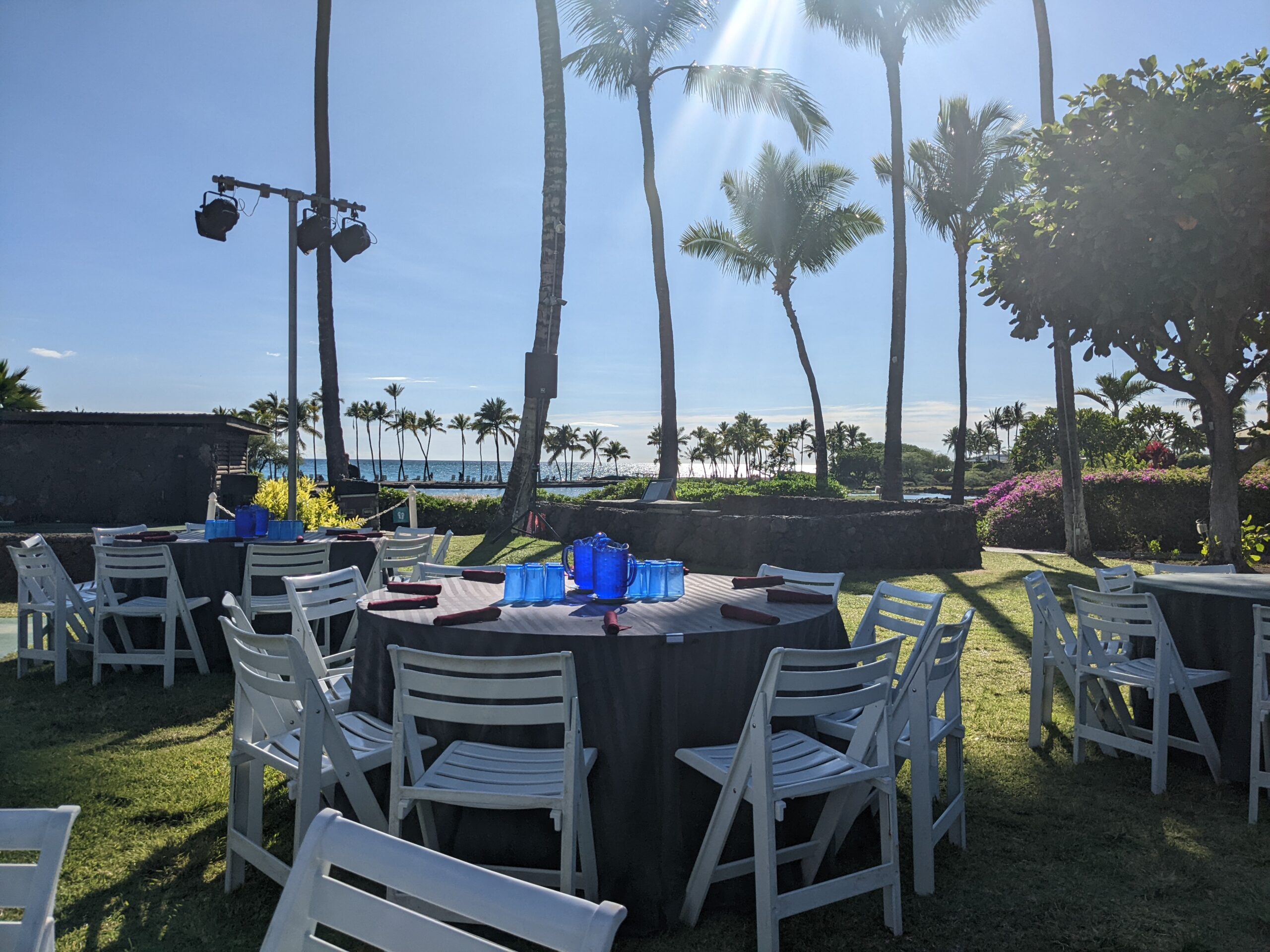 Open bar was enjoyed. Bevin was quite pleased at her fanciful mocktails, and Matt enjoyed a Mai-Tai or… Several.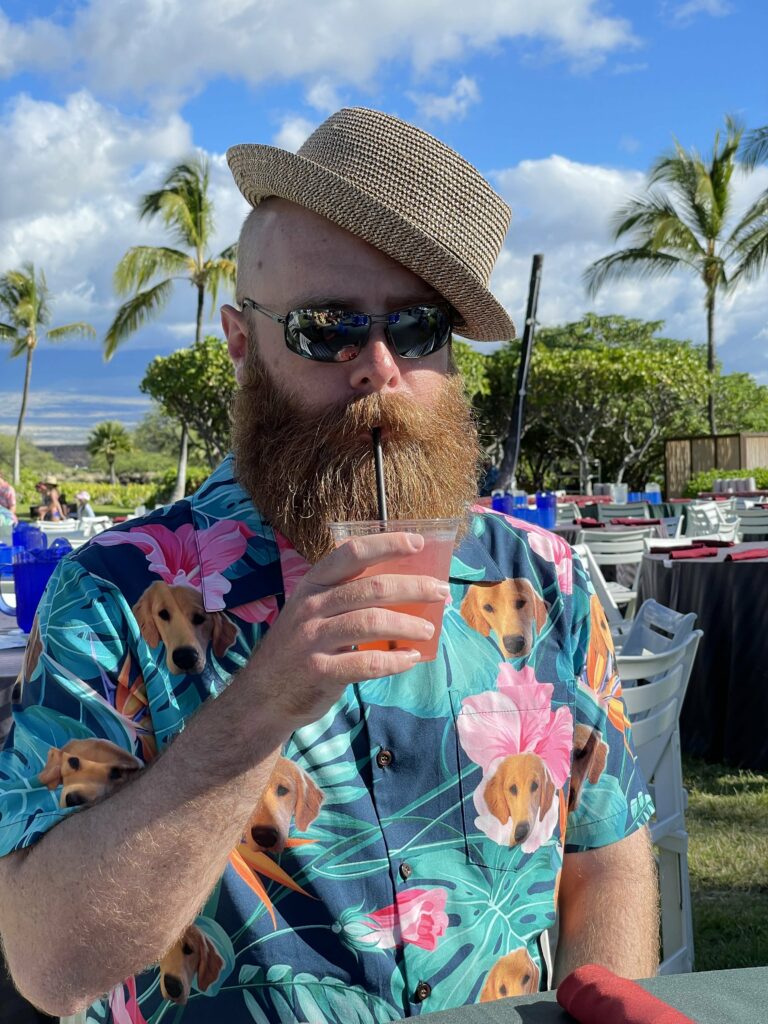 Emily learned to hula, so make sure to ask her for a demonstration when you see her. Music was played, and then the main event: The Porkening!
Let there be food! And it was GOOD. Amazing really. The purple sweet potato with the coconut sauce, and of course the pork, we're the clear winners, but the fish, smoked-salmon tomato, poke, and bread were all amazing too.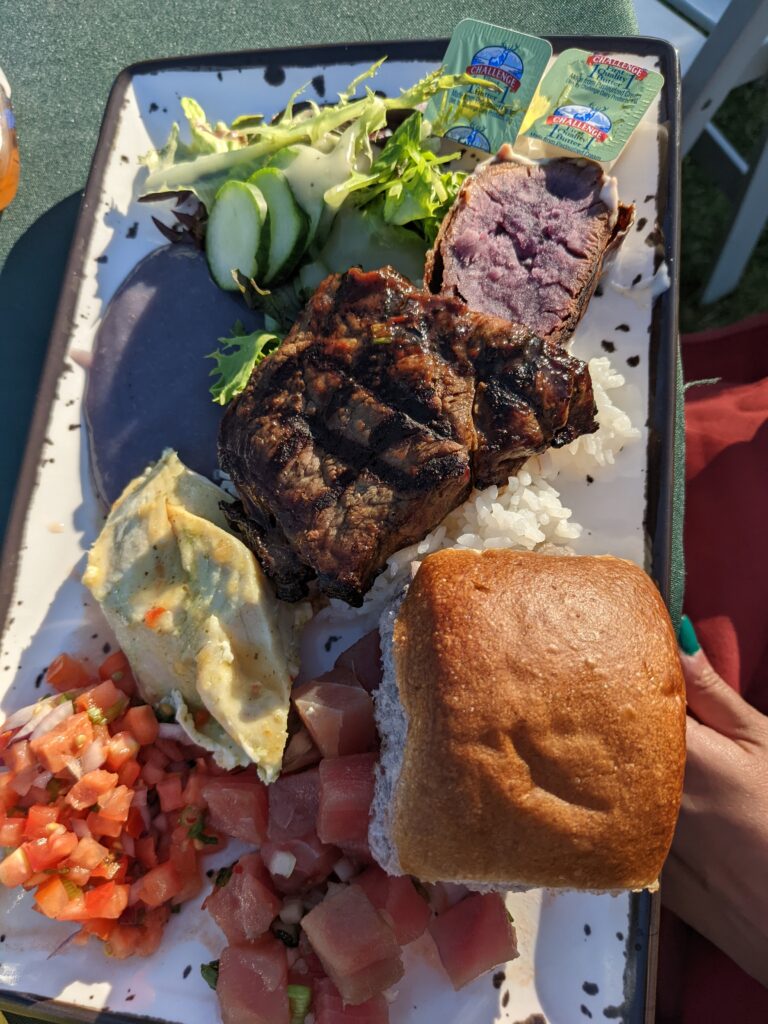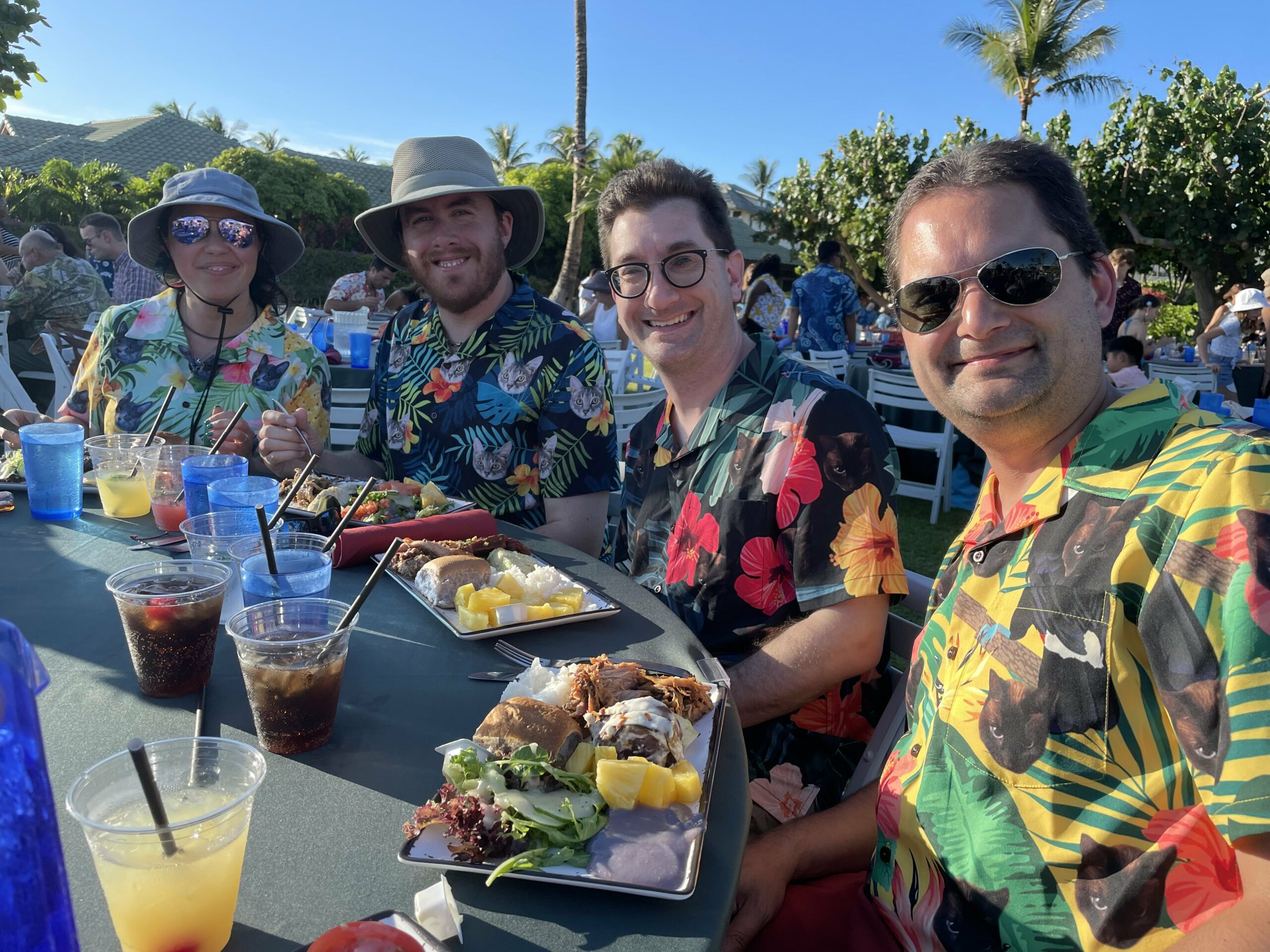 And then the sunset kicked in…
And then the main event! Don't have a ton of pictures, being that it was dark, but it was a really nice presentation talking about the various dances from various different islands. And one hula guy who was REALLY enjoying himself, which made sense later when it turned out he got to be the main fire dancer.
The hula was smooth, the haka was fierce, and the fire was impressive. Everything you could want. My knees are feeling sympathetic pains just from watching those guys, and my hips don't believe what they saw was even possible.
We got a lot of comments about our shirts! People were even more amazed when they found out the cats and dog pictured were our actual pets! Emily did such a great job with this lovely surprise. Here's our group photos and some close-ups: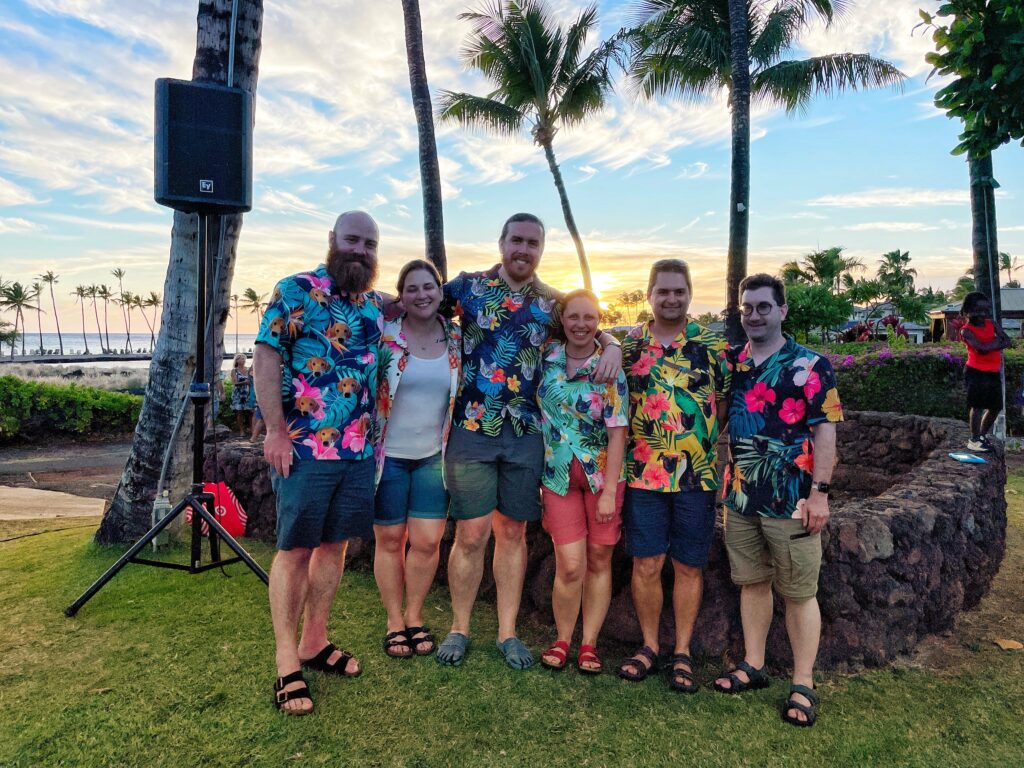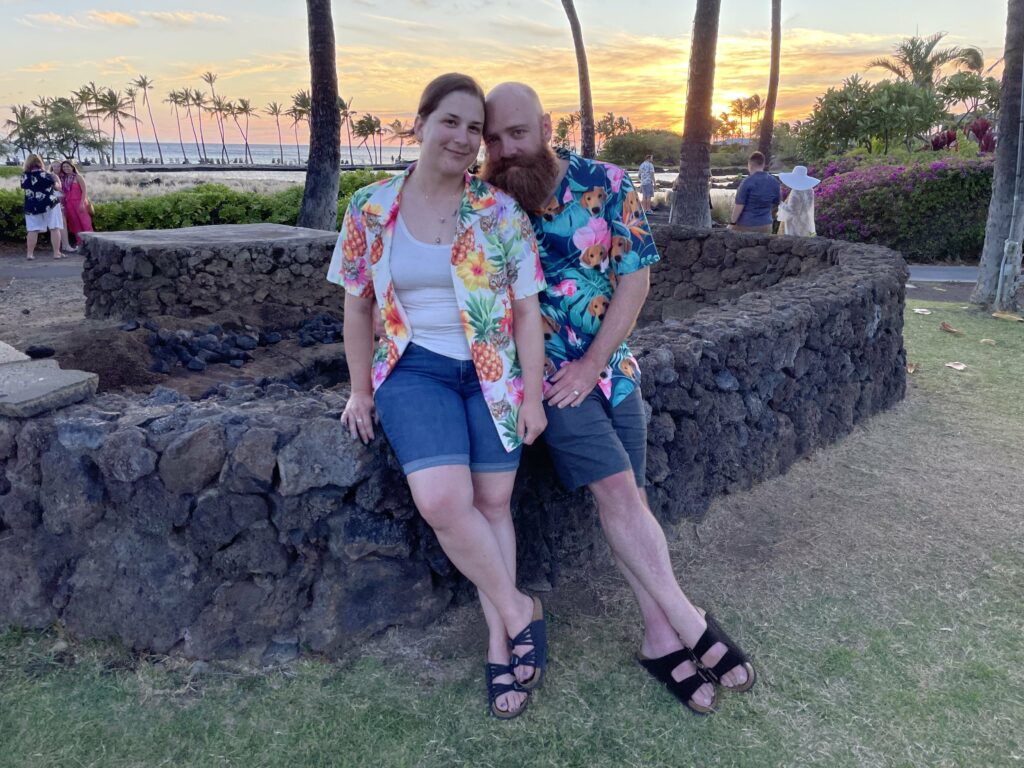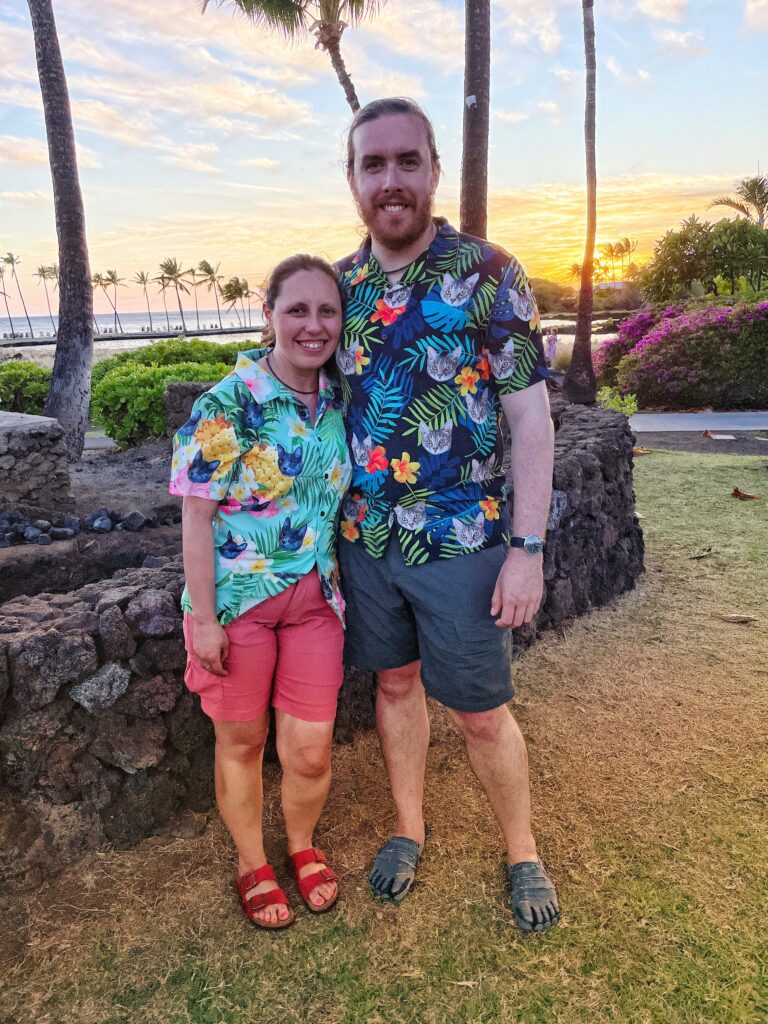 Hei Hei was not in attendance as we feared he'd run right into the fire pit and attempt to eat the 1000 degree rock. Poor thing.